University psychologist honoured for outstanding work
Release Date 06 December 2010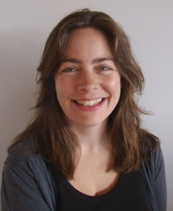 A University of Reading psychologist and researcher has been awarded the May Davidson Award for her contribution to clinical psychology.
Dr Cathy Creswell was presented with the award at the Division of Clinical Psychology Annual Conference. The May Davidson Award is for clinical psychologists who have made an outstanding contribution to the development of clinical psychology within the first 10 years of their work as a qualified clinical psychologist.
Dr Creswell is a clinical psychologist and MRC-funded research fellow at the Winnicott Research Unit within the School of Psychology and Clinical Language Studies at the University. The Unit researches mother-infant interactions and postnatal depression.
Since her clinical training, Dr Creswell has worked with children and families in a range of mental health settings such as GP practices, hospitals and a child and adolescent mental health team. Her PhD was on the development of anxious thinking styles in children and adolescents. She has been based at the University of Reading for seven years, where she conducts research and provides treatment for children with anxiety problems and their families.

Dr Creswell said: "It is a great honour to receive this award. I feel extremely lucky to be working at the University of Reading where we have an excellent group of researchers doing groundbreaking work to develop understanding of childhood emotional difficulties.
"The University also houses the Berkshire Child Anxiety Clinic which is a unique resource for developing improved access and outcomes for children experiencing anxiety difficulties, funded by the University and Berkshire Healthcare NHS Foundation Trust. In receiving this award I am indebted to my colleagues in both the University and the NHS for their hard work, support and enthusiasm for developing both theory and practice in relation to child anxiety."
The award is given in honour of the late May Davidson, a pioneer of clinical psychology in the early days of the National Health Service, who died in 1982.
ENDS
For more information please call Rona Cheeseman, press officer, on 0118 378 7388 or email r.cheeseman@reading.ac.uk
Notes to editors
The Department of Psychology has a long-standing reputation for excellence in experimental psychology, perception, learning, memory and skilled performance. In more recent years, research has strengthened in the field of developmental psychology, neuroscience, ageing, virtual reality and multimedia interactions. The Centre for Integrative Neuroscience and Neurodynamics (CINN) occupies a dedicated wing in the Psychology building, and is a pioneering centre for interdisciplinary neuroscience at the University.
The Department of Clinical Language Sciences focuses on research and teaching in the area of typical and atypical speech and language acquisition and in acquired speech and language disorders. The emphasis on clinical research is enhanced by links with local NHS facilities and professionals. Enhanced facilities within the School include new speech and language therapy clinics.