University celebrates last performance at Bob Kayley Studio Theatre
Release Date 07 December 2010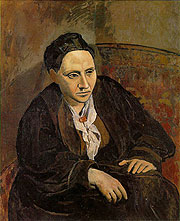 The curtain falls on the University of Reading's Bob Kayley Studio Theatre (BKST) this week but thanks to a new facility opening next Spring, the show returns even bigger and better!
The local community is invited to watch 'Counting Her Dresses and other plays', a short, mixed-media, research performance based on theatre writings by Gertrude Stein, running from 8th-10 December. This will be the last research (and probably public) performance in the BKST, situated on the Bulmershe Campus, before the Department of Film, Theatre and Television (FTT) moves into its new state-of-the-art £11 million Whiteknights Campus home in Spring 2011.
On Saturday 11 December, FTT staff and graduates are gathering for special farewell event for alumni which will include a performance of the final Bulmershe Production.
The Bob Kayley Studio Theatre (BKST), named after the first Head of Film & Drama at Bulmershe, has been an important performance space for FTT since the mid 70s. It underwent a major refurbishment in 2005 when the studio space was developed into a licensed theatre with the sophisticated infrastructure for complex multimedia performance. Much of its equipment will benefit FTT's new home.
Professor Lib Taylor from the University's Department of FTT and Devisor/Director of 'Counting Her Dresses and other plays' said: "Over the last 35 years the BKST's flexible space has enabled the Department to stage many different kinds of performances. Students have enjoyed exploring theatrical ideas and approaches to dramatic texts and experimented with devising and directing their own projects. Bulmershe's last production looks forward to the cutting-edge performances that will be enabled by the capabilities of FTT's new home.
"Gertrude Stein was an American writer who lived in Paris for most of her adult life and was a significant figure in the development of early twentieth century modernism. Audiences will witness a soundscape of voices, live performance, an 'exhibition' of paintings and mediated images projected onto and across the space, evoking Stein's sense of theatre as a place of experience and emotion, not as a place of story and action."
Located at the centre of the campus, the new home for FTT building will provide a hub of arts activity enriching the cultural life of the university. The building, due to be complete in Spring 2011, includes two licensed theatres, an experimental space for mixed media performances and installations, a screening space with high quality projection, a fully equipped television studio and a post-production area including edit suites and a sound studio.
Professor Taylor added: "The new facility will enable the Department to develop the practical work in its degree programmes, with undergraduate and research students having the opportunity to work on state-of-the-art equipment to produce their own films, TV programmes and performances. Staff and students conducting research through practice will benefit from adaptable and flexible spaces for experimentation, innovation and the interrogation of ideas."
Counting Her Dresses and other plays is the latest in the Department's series of research performances, in which academic staff explore critical and theoretical ideas through theatrical performance practice.
It will be performed on the 8th, 9th & 10th December, in Bob Kayley Studio Theatre, Bulmershe Court at 7.00pm. Tickets are available from Liz Silvester on 0118 378 8878 or on e.a.silvester@reading.ac.uk.
Ends
Further press information from James Barr, University of Reading press office, 0118 378 7115
Notes for Editors
The new home for the University of Reading's Department of Film, Theatre and Television will house:
A state-of-the-art cinema with comfortable, raked seating, high definition digital projection and 7.1 surround sound
Resources for shooting high definition digital DVD
Post-production areas including individual state-of-the-art editing suites, training spaces and facilities for audio mixing
A sound studio to create exciting, original sound tracks for film, theatre or television.
Two fully-equipped theatre spaces, licensed for public performance, and equipped with the latest sound, lighting and projection technology
An experimental studio for exploratory work including installations, new media presentations and multimedia performance
A multi-camera TV studio and mixing gallery
Workshops to develop design ideas and create props and costumes
Flexible break-out spaces to develop ideas in small groups
An excellent resource collection of films, recorded performances and TV programmes