Student teachers support Army families in Germany
Release Date 11 April 2011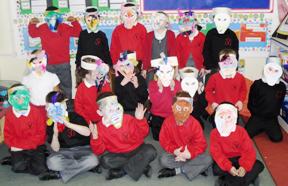 Trainee teachers at the University of Reading have just returned from a very special posting - working in service schools in Germany supporting children whose parents are in the armed forces.
The Institute of Education scheme, new this year, saw seven students spend seven weeks teaching British children whose families are stationed in Germany.
Helen Bilton, PGCE Primary Programme Director at the Institute of Education, said the experience was invaluable. "The students have learnt not simply to teach but also support children and families as they cope with husbands and fathers going out to fight in Afghanistan. As you can imagine this can cause a great deal of upset and turmoil for the whole family and our students have had to learn how to respond appropriately to the emotional issues of their children."
Comment from the students involved include: 'It has taught me that all children are individuals, all with very specific needs' and 'It was a really steep learning curve but ultimately a brilliant experience'.
The students also experienced different cultures - understanding and respecting the German way of life and also coping with the Military culture and the ups and downs of 'mess' life. This is quite regimented and involved following Army protocol very strictly. No running down the corridors in their dressing gowns for instance! But then there were the upsides of a three-course meal prepared and served every night.
The visit was such a success that the University will be repeating the placements next year. Helen said: "This was a rich and varied experience, everyone benefited, including the students who didn't go to Germany. Soldiers are trained to go to war, but families are not. All of us need to appreciate this so we can always fully support families in this situation."
The University of Reading is currently undertaking a major refurbishment of its London Road campus, its original home in the heart of Reading. The £30 million investment in the University's academic infrastructure will create a new home for the Institute of Education, which trains nearly 1,000 teachers every year. The Institute will move to London Road in autumn 2011.
ENDS
For more information please contact Rona Cheeseman, press officer, on 0118 378 7388 or email r.cheeseman@reading.ac.uk.
Notes to editors
The University of Reading's Institute of Education is a major provider of teachers nationally and regionally, offering PGCE Secondary and Primary, BA (Ed) and the Graduate Teacher Programmes (GTP). The secondary programme and the primary programme have both received the top Ofsted grades in 2006/7 and the Institute is now a category 'A' provider for all its courses. The employment rates of its graduates are the highest in the University and the best in the country of any initial teacher training provider.