New Director announced for University of Reading's Sustainability Centre
Release Date 14 June 2011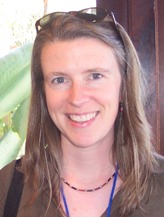 The University of Reading is pleased to announce the appointment of Dr Janet Barlow as the new Director of the Centre for Technologies for Sustainable Built Environments (TSBE) within the School of Construction Management and Engineering.
Dr Barlow will formally take up her post from 1 October 2011 following the retirement of the current Director, Professor Hazim Awbi.
Dr Barlow currently is Reader in Urban Meteorology in the world-class Department of Meteorology at the University. She initially studied physics prior to specialising in applied meteorology, and is now a leading expert on the interactions between urban climate, infrastructure, and renewable energy generation. This expertise was recently recognised by a £1m Engineering and Physical Sciences Council (EPSRC) Challenging Engineering Award.
The funding has created the Advanced Climate Technology Urban Atmospheric Laboratory (ACTUAL), led by Dr Barlow, which investigates the impact that buildings themselves have on London's changing climate.
Dr Barlow has a strong commitment to interdisciplinary research and has an increasing number of active research collaborations with the internationally leading School of Construction Management and Engineering. She is also a member of the University's Walker Institute for Climate Systems Research, which focuses on cross-disciplinary research collaborations consistent with the remit of the TSBE Centre.
Dr Barlow said: "The TBSE Centre is an excellent example of how industry and academia can work together in conducting the research needed to make concrete contributions to sustainability in built environments, and I'm grateful that I've been given this fantastic opportunity to be its Director. We need innovative thinking to redesign buildings and cities fit for the future and I'm looking forward to working with colleagues to ensure that those ideas are put into practice."
Professor Stuart Green, Head of School of Construction Management and Engineering, said: "We are delighted that Dr Barlow has accepted the position of Director of the interdisciplinary TSBE Centre. Her strong scientific credentials, coupled with an active research interest in renewable energy, make her the ideal candidate.
"We are fully confident that under Dr Barlow's leadership the Centre will continue to build on a highly successful first two years. Although hosted by the School of Construction Management and Engineering, Dr Barlow's appointment confirms the TSBE Centre as a university-wide initiative."
ENDS
For more information please contact Rona Cheeseman, press officer, on 0118 378 7388 or email r.cheeseman@reading.ac.uk
Notes to editors
The Technologies for Sustainable Built Environments (TSBE) Centre was established in 2009 with a £6m award from the Engineering and Physical Sciences Research Council (EPSRC). The award confirmed the University of Reading's status as an international centre of excellence for construction technology, climate modelling and business innovation research. The TSBE Centre has had a highly successful start and currently has 21 research engineers working on collaborative research projects with a range of industry partners.
The TSBE Centre is an Industrial Doctorate Centre which carries out industry-focused research through the Engineering Doctorate (EngD) programme. The Centre offers the expertise of internationally renowned academics to UK industry to develop their research. Through the academic experience and the research of the EngD students, industry will be better equipped to respond to the challenges of sustainability and climate change by reducing the environmental impact of construction and its carbon footprint.
The TSBE Centre research is structured around the following themes:
Sustainable building and services systems
Energy management in buildings and infrastructure systems
These two main themes are supported by the following research areas:
Climate, climate change and the built environment
Sustainable materials and structures
Innovation, design and sustainable technologies
Informatics for sustainable technologies
For further details contact Mrs Jenny Berger, TSBE Centre Manager 0118 378 7177