English Professor receives prestigious Fellowship
Release Date 24 June 2011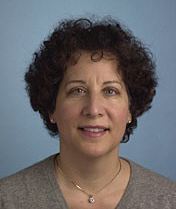 University of Reading Professor of Shakespearean and Early Modern Drama Grace Ioppolo has been elected a Fellow of the Society of Antiquaries of London.
The Society is charged by its Royal Charter of 1751 with 'the encouragement, advancement and furtherance of the study and knowledge of the antiquities and history of this and other countries'.
Professor Ioppolo, from the University's Department of English Language and Literature, undertakes research in Shakespearean and early modern drama. The recognition recognises her work with 16th and 17th literary and historical manuscripts.
Professor Ioppolo said: "I'm absolutely delighted to have been elected a Fellow of the Society of Antiquaries of London because I so admire the Society's work in conserving and sharing history and antiquities, particularly early modern British manuscript archives."
Grace has also been appointed to the User Advisory Group for the National Archives, Kew. The Archives is the UK government's official archive, recording over 1,000 years of history.
Professor Ioppolo added: "I very much look forward to helping users of the National Archives, Kew, to take advantage of the amazing resources of this magnificent library, especially in using digital resources and social media."

Professor Simon Dentith, Head of the University's Department of English Language and Literature, commented: "'This is a thoroughly deserved acknowledgement of Professor Ioppolo's sterling work in the field and of her contribution to the University's and our Department's research profile."
Ends
For all media enquiries please contact James Barr, University of Reading Press Officer on 0118 378 7115 or by email on j.w.barr@reading.ac.uk
Notes for Editors:
Professor Grace Ioppolo can be followed on Twitter @ProfShakespeare
The Department of English Language and Literature at Reading is an internationally recognised centre for research and teaching. Its staff of distinguished professors and lecturers teach at every course level and are active in significant and innovative research. Students have access to dedicated study advisors, including internationally renowned poets, novelists and specialists in academic writing.
The Department's research profile is strong, with 90% of submissions to the 2008 RAE judged to be of international standard. The Department has received the prestigious Queen's Award for its work on Shakespeare and the Globe Theatre Project, is an acknowledged 'Centre of Excellence' in the dynamic field of Children's Literature, and is linked to the Beckett International Foundation, which administers the largest archive of Beckett manuscript material in the world.