Supreme Court judge delivers University's Annual Law Lecture
Release Date 04 March 2011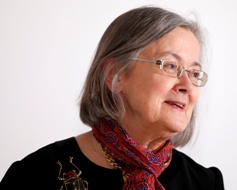 Staff, students, and alumni from the University of Reading and local legal professionals learned about the workings of the Supreme Court from the UK's most senior female judge.
The Right Hon Baroness Hale of Richmond, the first woman justice, gave the 2011 Annual Law Lecture, Old Wine in a New Bottle? 18 months of the United Kingdom Supreme Court, sponsored by LexisNexis, this week.
The Supreme Court is the final court of appeal in the UK for civil cases. It hears appeals in criminal cases from England, Wales and Northern Ireland and cases of the greatest public or constitutional importance affecting the whole population.
Lady Hale touched on a wide range of issues concerning the Supreme Court, including its jurisdiction (which cases it hears and from which countries), the constitutional implications of the transition from the House of Lords to a Supreme Court, and the architectural design of the new Court (with efforts having been made to ensure transparency and inclusivity in terms of court layout).
The lecture ended with Lady Hale taking questions - most of which were asked by current Reading students. Answering one of these on future careers, Lady Hale advised the students to take up any exciting opportunities that came their way.
Professor Christopher Hilson, Head of the School of Law, said: "Baroness Hale gave a fascinating insight into the Supreme Court and the audience thoroughly enjoyed the lecture. We were delighted that so many alumni were able to attend the event, as well as staff, students and members of the local legal community."
ENDS
For more information please contact Rona Cheeseman, press officer, on 0118 378 7388 ro email r.cheeseman@reading.ac.uk