Archbishop of Canterbury discusses citizenship at University of Reading
Release Date 03 May 2011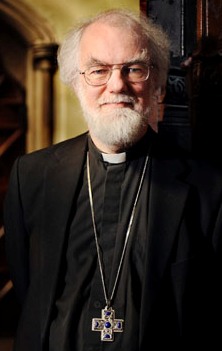 The Archbishop of Canterbury will be visiting the University of Reading next week to discuss global citizenship and the challenges it brings.
Dr Rowan Williams will be joined by Professor Simon Caney, from the University of Oxford, and Professor Richard Bellamy, from UCL, on Friday 6 May at Henley Business School for 'Global citizenship: limits and responsibilities', organised by the University's Centre for Political Theory.
The panel will answer the question: In an age of challenges that transcend national boundaries, such as climate change, poverty and financial collapse, can citizenship provide moral and political resources fit to tackle the problems?
Please note that this event is full and there are no more tickets available.
ENDS
For more information please call Rona Cheeseman, press officer, on 0118 378 7388 or email r.cheeseman@reading.ac.uk
Notes to editors
The Political Theory Centre in the School of Politics and International Relations at the University of Reading brings together a wide range of active researchers in fields from the history of political thought to the study of ethical problems thrown up by climate change. It offers an enlightened introduction to graduate study of questions that straddle the border between moral and political ideas. It also runs the biennial Reading Colloquia in History of Political Theory.