Supporting the University - Donor Pin Week
Release Date 25 April 2012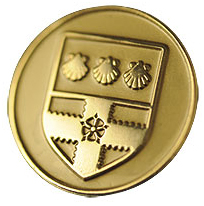 The University of Reading is delighted to be one of the UK higher education institutions celebrating University Donor Pin Week (30 April - 7 May), a national initiative aimed at raising awareness of charitable support for higher education.
University Donor Pin Week is part of Universities Week, a national campaign which highlights the essential contribution and impact of our country's universities.
Universities are charitable bodies, and use donations to accelerate the groundbreaking research and discoveries that continually improve and shape the world we live in.
The University has given donor pins to its Reading Pioneers, supporters who donate £1,000 or more each year, and Blandford Club members, who make a regular donation by direct debit.
The generosity of donors allows the University of Reading to offer financial support to talented students who would otherwise be unable to benefit from higher education and plan for the future with a greater degree of certainty. It also enhances Reading's ability to find answers to some of the most important questions facing societies today, such as those concerning the issues of climate change and cardiovascular health. The University is extremely grateful to all donors for their support.
Blandford Club member Douglas Colborne (BSc Physics and Mathematics, 1963) said: "I think it's very important to create opportunities for today's students. My generation had an 'easier' time at University and I feel very concerned about young people and their development, because they are our future."
The last six years have seen philanthropic support for the University increase considerably. More than £30 million has been pledged to support work across a wide variety of projects, including more than £3.2 million to the Annual Fund.
Reading is one of many leading universities to give donor pins to its supporters - Bristol, Birmingham, Bath and Warwick are amongst many others. They will also be inviting their donors to make a special effort to wear pins. In this way we hope to raise visibility of the influential community which philanthropically supports the work of universities in the UK.
ENDS
If you would like more information please contact the University's Donor Stewardship Manager, Shanti Windsor: s.d.windsor@reading.ac.uk