University welcomes expert in sustainable buildings and environment
Release Date 10 August 2012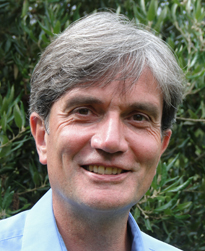 The University of Reading is delighted to announce the appointment of Professor Tim Dixon as the new Chair in Sustainable Futures in the Built Environment.
Professor Dixon's expertise and research in areas such as urban regeneration and reducing the environmental impact of current and future buildings, reinforces the University of Reading's reputation as a world leader in research relating to sustainability in the built environment.
The impact of climate change is particularly pertinent to the construction industry and there is a growing need to adapt our existing built environment to these changes. The effects of higher temperatures, flood and drought on the structural stability and weather resistance of current building materials are all areas of concern.
Professor Stuart Green, Head of the University's School of Construction Management & Engineering said: "We are delighted that Professor Tim Dixon has joined the School of Construction Management and Engineering. Climate change has significant potential impacts for construction, not just in terms of how and what we build, but also in terms of risk, insurance and value.
"Tim has extensive experience of interdisciplinary research into sustainability in the built environment, thereby adding further critical mass to one of the University's prioritised research areas. His appointment brings new leadership capability and confirms the University of Reading's status as a centre of excellence in research relating to the adaptation of the built environment to climate change."
Professor Dixon joins the University of Reading from Oxford Brookes University where he was Professor of Real Estate and Director of the Oxford Institute for Sustainable Development. Before then Tim was Research Director and Senior Tutor at the College of Estate Management based on the University's Whiteknights Campus.
Professor Dixon has led many projects across a range of areas during more than 25 years of research leadership and management. This has produced close to £2.5m of income over the last 12 years from industry, the research councils and other sources.
He was recently commissioned by the Royal Institution of Chartered Surveyors (RICS) to examine the low carbon plans and strategies of the top 60 cities in the UK. Giving an overview of how cities are faring, Professor Dixon also examined why some are performing better than others and looked at major barriers that could prevent cities reaching national 2050 emissions targets.
Tim Dixon also brings several other projects with him, including EPSRC Retrofit 2050, a four year research council-funded project which is looking at re-engineering and retrofitting cities to 2050, and joint work with the Young Foundation on developing social sustainability metrics for the major residential developer, the Berkeley Group.
Professor Dixon said: "I am very much looking forward to working in such a research intensive University and within a School and Faculty which has a strong and exciting interdisciplinary research base. I know Reading well from my previous time here and I am looking forward to helping shape the new and expanding portfolio of research based around 'sustainability in the built environment', and working across the University with colleagues in the Faculty of Science, Henley Business School, the Walker Institute for Climate Change Research and The Technologies for Sustainable Built Environments (TSBE) Centre."
ENDS
For all media enquiries please contact James Barr, University of Reading Press Officer on 0118 378 7115 or by email on j.w.barr@reading.ac.uk
Follow us on Twitter | Like us on Facebook | Read our research blog 'The Forum'
Notes for Editors
The University of Reading is ranked among the top 1% of universities in the world (THE World University Rankings 2011-12) and in the best 25 universities in the UK (Times, Guardian).
The University of Reading's School of Construction Management is a world leader in teaching and research about the management, design and economics of engineered technologies, primarily in the construction field. Its global reputation for innovation, focused on real-world problems facing the management of the built environment, attracts academics, students and industry professionals of the highest calibre. It has strong links to industry, professional institutions and governments around the world and attained a top international rating of 5 in the most recent Research Assessment Exercise.
The Technologies for Sustainable Built Environments (TSBE) Centre was established in 2009 with a £6m award from the Engineering and Physical Sciences Research Council (EPSRC). The award confirmed the University of Reading's status as an international centre of excellence for construction technology, climate modelling and business innovation research. The TSBE Centre has had a highly successful start and currently has 21 research engineers working on collaborative research projects with a range of industry partners.