University welcomes new Vice-Chancellor
Release Date 04 January 2012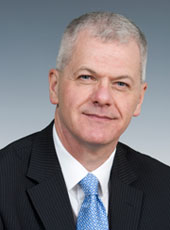 The University of Reading is delighted to welcome Sir David Bell KCB as its new Vice-Chancellor. Sir David has joined the University from the Department for Education, where he was Permanent Secretary.
Sir David brings a wealth of achievement and experience to the University, acquired during an impressive 30 year career in the education sector. He was appointed Permanent Secretary in 2006, having previously served as Her Majesty's Chief Inspector of Schools.
As the most senior education civil servant in the country, Sir David served four Secretaries of State and three Prime Ministers. Under the current Secretary of State, Rt Hon Michael Gove MP, Sir David helped to implement one of the most substantial education reform programmes in recent times.
Sir David began his career as a primary teacher in his home city of Glasgow. He later became a head teacher in Essex, Director of Education in the City of Newcastle upon Tyne and Chief Executive of Bedfordshire County Council. Sir David also spent a year as a Harkness Fellow in Atlanta, Georgia.
Sir David said: "I am honoured and delighted to have joined this prestigious institution at the beginning of a very significant and demanding period for higher education.
"In leading the University, my overriding purpose will be to maintain and enhance its position as one of the country's top research-led institutions. It was that status that drew me here because through it, we have the ability to change for the better the world in which we live."
ENDS
Further information from Alex Brannen, Director of Communications - 0118 378 8005 / a.brannen@reading.ac.uk
Biography of Sir David Bell KCB
Sir David Bell was born in Glasgow in March 1959. He studied history and philosophy at Glasgow University and obtained his PGCE from Jordanhill College of Education. He also has a Master of Education degree in management and administration from Glasgow University. He began his career in teaching and held a number of posts before becoming Assistant Director of Education at Newcastle City Council in 1990 and subsequently Director. During this time he spent a year as a Harkness Fellow at Georgia State University, Atlanta, studying education and local government reform across the United States of America.
Sir David trained as an Ofsted team inspector in 1993 and became a Registered Inspector the following year. He became Chief Executive of Bedfordshire County Council in 2000. Sir David took up the post as Her Majesty's Chief Inspector of Schools in England in 2002 and was appointed Permanent Secretary to the Department for Education and Skills, now Department for Education, in 2006. He was knighted in the Queen's Birthday Honours 2011.
Sir David is married with two adult daughters. His hobbies include reading, particularly anything to do with American politics, keeping fit and, occasionally, Scottish country dancing. He was also a season ticket holder at Rushden and Diamonds Football Club before it went into liquidation in 2011. He hopes therefore that his arrival in Reading might provide him with a new footballing passion.