UK leads the larger states when it comes to EU success
Release Date 06 July 2012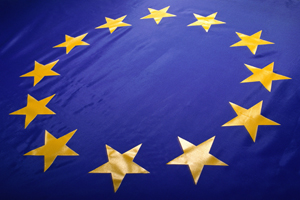 The England football team may have come up short against some of the top teams in Euro 2012 but new research from the University of Reading shows the UK has historically performed better in the European Union (EU) than its fellow large member states.
In a paper published in the Journal of European Public Policy on July 3, Dr Jonathan Golub highlights how when it comes to the daily regulatory decisions hammered out in Brussels, smaller EU states enjoyed more bargaining success compared to larger countries, the exception being the UK.
The research also highlights how Germany, despite contributing most to the EU budget, is one of the worst performers in terms of getting the laws it wants, a fact that could potentially harm the EU's long-term prospects.
Looking at the pre-2004 period which offered him the most complete data, and using a better measure of bargaining success and improved statistical techniques than previous studies, Dr Golub found that commonly held views on which states best translate their preferences into EU law were incorrect.
Not only did states differ far more significantly in their respective levels of bargaining success than previously recognized, but some of the smaller states are the ones that excel. France, Italy and Germany did especially poorly, whereas Ireland, Luxembourg, Austria and the Nordic states did particularly well. The UK is the only large state whose bargaining success was on par with these much smaller leaders.
Dr Golub, from the University of Reading's Department of Politics says: "We know surprisingly little about whether European Union law reflects the preferences of some member states more than others. Most people either believe that no state consistently achieves more of what it really wants than any other, or that large member states tend to beat small ones. My research found that neither view of how the EU works is accurate.
"Finding a full explanation for the surprising results remains a real puzzle. Perhaps small states achieve more because they pick their battles carefully, focusing their diplomatic efforts on a small number of proposals. They also have excellent communication between their national capitals and their negotiators in Brussels, and they don't isolate themselves by adopting extreme negotiating positions.
"A common view is that France does unusually well from EU agricultural policy, and Germany benefits disproportionately from internal market measures. Whatever truth there is to these claims, in terms of bargaining success on agricultural policies France failed to beat any of the smaller states. It even managed to lose to tiny Luxembourg. On internal market policies Germany did no better than any of the smaller states."
Golub's results reflect well on the effectiveness of the previous British government's bargaining efforts, and they are good news for small Member States, but they potentially ring an alarm bell for the future of the EU.
Dr Golub continues: "Germany contributes the most to the EU budget, it might be called on to underwrite the Euro via a massive bailout fund and Eurobonds, yet it seems to get precious little legislative compensation for its money. Several of the smaller states had their cake and ate it too, receiving substantial financial support while also enjoying significantly more legislative success than Germany. The risk is that, if publicly recognised, this combination of footing the bill and not getting the laws it wants could undermine German support for the EU, without which the entire integration project would unravel."
Data for the post-2004 period is only just becoming available, so it remains unknown whether things are any different today but Dr Golub's conceptual and analytical tools will allow researchers to answer these important questions.
ENDS
For all media enquiries please contact James Barr, University of Reading Press Officer on 0118 378 7115 or by email on j.w.barr@reading.ac.uk
Follow us on Twitter | Like us on Facebook | Read our research blog 'The Forum'
Notes for editors:
For each law adopted by the council of ministers Dr Golub examined the outcome compared to what each state ideally wanted. He then adjusted these measurements to reflect how strongly each state felt about each law which gave him the table of results.