University of Reading investing £50m in 50 new academic posts
Release Date 01 March 2012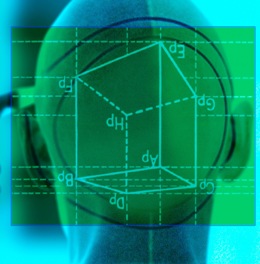 The University of Reading is to make 50 new senior academic appointments as part of a £50 million investment programme to further knowledge in research areas of critical global importance.
The Academic Investment Project, led by Reading's new Vice-Chancellor Sir David Bell, will strengthen the University's already renowned research in areas such as climate change, sustainable buildings and environments, food security and healthy ageing, to create world-leading research groupings.
This ambitious vision builds on Reading's reputation as one of the strongest research-led universities in the UK. Excellence with impact is an embedded part of the ethos of the University and this new investment project will have global reach through research and teaching.
Sir David Bell, University Vice-Chancellor, said: "The establishment of these new research posts will help Reading build on its reputation as one the strongest research-led universities in the UK and provide a platform for researchers to develop solutions to problems that affect the quality of life and sustainability of our planet.
"This significant new investment is a statement of our intent to grow Reading's position of research strength across the University. We are committed to fulfilling our goals to make a real difference to the lives of people now and in the future."
Reflecting an ever-changing world, the University's existing strategic research focus will be accelerated by Reading's Academic Investment Project and will focus on six key interdisciplinary areas of excellence:
Climate and environmental sciences - building on Reading's position as one of the leading centres for the study of climate, meteorology and the environment, including through the Walker Institute for Climate System Research.
Brain-computer interfaces - providing an interdisciplinary hub for innovative research into the structure, function and workings of the brain and intelligent robots
Cardiovascular, metabolic and neuroscience biology - further investment in the research into healthy ageing conducted at Reading's Institute for Cardiovascular and Metabolic Research (ICMR)
Food security - with a focus on discovering how climate change will affect farming across the world and the link between crops, food and human health.
Law, business and finance - building on the success of Reading's School of Law and further strengthening the University's excellent teaching and research, links with business and international profile
Literacy and multilingualism - part of the establishment of a new Centre for Literacy and Multilingualism, building on existing strengths in English Language / Applied Linguistics, the Institute of Education and Clinical Language Sciences.
David Willetts, Minister for Universities and Science, said: "This significant investment signals the University of Reading's commitment to fostering talent and producing quality research. It will keep the institution at the forefront of work in a range of important areas including food security, which I had a chance to learn more about on a recent visit there."
The senior research roles, which will include Chairs, Readers and Senior Lectureships, will be advertised in two phases, with successful candidates taking up their posts in September 2012 and September 2013.
More information can be found at http://www.readingisinvesting.com.
ENDS
Further information from Pete Castle, University of Reading Press Officer on 0118 378 7391 or p.castle@reading.ac.uk
Notes to editors:
Reading is a global University ranked in the top 1% of universities world-wide (Times Higher University Rankings 2011-12)
The University of Reading is one of the UK's top research-intensive universities. The University is ranked in the top 20 for the number of awards it received from research councils for 2010/11. In total, researchers at the University received 38 awards, placing Reading at position 20 out of 218 institutions. In the RAE 2008, over 87% of the universitys research was deemed to be of international standing
Standards of teaching are excellent - the University scored highly in the National Student Survey 2011. 89% of Reading students responding to the survey stated they were satisfied with the quality of their course
The University of Reading is a member of the 1994 Group of 19 leading research-intensive universities. The Group was established in 1994 to promote excellence in university research and teaching. Each member undertakes diverse and high-quality research, while ensuring excellent levels of teaching and student experience. www.1994group.ac.uk
More information at www.reading.ac.uk