Agricultural expert questions EU farm funding proposals
Release Date 02 March 2012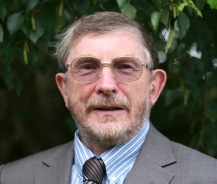 An expert from the University of Reading this week addressed the European Parliament's Committee on Agriculture and Rural Development on new proposals around funding for the farming sector.
Professor Alan Swinbank, Emeritus Professor of Agricultural Economics, questioned proposed new legislation relating to the Common Agricultural Policy (CAP) and, in particular, the system of direct payments. The latter ensure a safety net for farmers in the form of a basic income support, decoupled from production.
A major CAP reform is now under consideration, and the European Parliament's Committee on Agriculture and Rural Development is scrutinising the European Commission's proposals.
Speaking in Brussels, Professor Swinbank said: "The agricultural sector has been shockingly dependent on direct payments. They have condemned farmers to a treadmill of having to have direct payments to meet costs which are inflated because of past direct payments.
"We've had 20 years of direct payments, and before that 30 years of the CAP so we've had 50 years of support for farmers. We have to ask if this policy is working and what the CAP is for."
Professor Swinbank's presentation can be viewed at http://www.europarl.europa.eu/committees/en/AGRI/home.html
ENDS
For more information please contact Rona Cheeseman, Research Communications Manager, on 0118 378 7388 or email r.cheeseman@reading.ac.uk
Notes to editors:
Reading is a global university ranked in the top 1% of universities world-wide (QS World Rankings 2011). It is one of the UK's top research-intensive universities and is ranked in the top 20 for the number of awards it received from research councils for 2010/11. In total, researchers at the University received 38 awards, placing Reading at position 20 out of 218 institutions.
In the latest Research Assessment Exercise (2008), over 87% of the University's research was deemed to be of international standing.
Standards of teaching are excellent - the University scored highly in the National Student Survey 2011. 89% of Reading students responding to the survey stated they were satisfied with the quality of their course.