Olympic recognition for University's computer project
Release Date 03 May 2012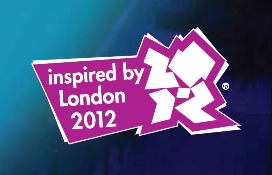 The University of Reading has received national recognition for the work of its School of Systems Engineering in promoting the ground-breaking research of Alan Turing, the father of modern computing.
The School's Turing Test project has been granted the Inspire mark for Education by the London 2012 Inspire programme, which recognises innovative and exceptional projects that are directly inspired by the 2012 Olympic and Paralympic Games.
This year marks the centenary of Alan Turing's birth, who was a brilliant mathematician and codebreaker. Turing was also an elite athlete and only a hip injury stopped him from competing for a place in the 1948 British Olympic team to run the marathon.
The Turing Test project is helping raise awareness of cyber crime using artificial conversation systems to increase the detection rate for online deception and prevent the risk of Internet grooming. The famous Turing Test, developed by Alan Turing in 1950, investigated whether people could detect if they were talking to machines or humans.
These experiments will be recreated at the Turing 100 event at Bletchley Park, the centre for World War II codebreaking, on the centenary of Turing's birth, Saturday 23 June 2012. Machines competing in the project come from influential developers:Rollo Carpenter, Robby Garner, Robert Medeksza, Fred Roberts, and Vladimir Veselov's team.
Lord Coe, Chair of the London Organising Committee of the Olympic Games and Paralympic Game (LOCOG), said: 'We want to use the power of the Games to inspire change. The Inspire programme is recognising the work our partners all round the UK are doing to help us achieve this vision now - three months away from the start of the Games. I congratulate everyone involved in the University of Reading's Turing Test project for securing the Inspire mark and wish them every success with their work.'
Chair of the project, Professor Kevin Warwick, from the University of Reading's School of Systems Engineering, said: "The London 2012 Games are a test of physical ability; Turing Tests are a measure of mental agility. We are really pleased that Alan Turing has been recognised and honoured in this way by LOCOG"
ENDS
For more information please contact Rona Cheeseman, research communications manager, on 0118 378 7388 or email r.cheeseman@reading.ac.uk
Notes to editors
Dr Huma Shah, from Reading's School of Systems Engineering, is organising the Turing100 event and can be contacted at Turing100atBletchleyPark@gmail.com