Oscar-winner Lord Puttnam to officially name Minghella Building
Release Date 09 May 2012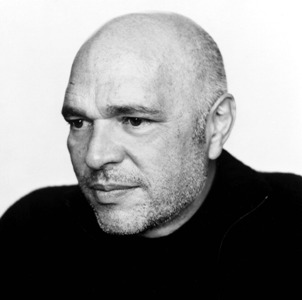 Explore the Minghella Building's world-class facilities >>>
Oscar-winning film producer Lord (David) Puttnam will be the guest of honour at the official naming ceremony of the University of Reading's new home for the Department of Film, Theatre and Television, on Thursday 10 May.
Lord Puttnam, whose long career in the film industry includes producing the 1984 multi Oscar-winning film Chariots of Fire, will officially unveil the new state of the art Minghella Building at 2.30pm. He will also deliver the keynote speech at the event, which will be attended by relatives of the late Anthony Minghella, the Academy Award-winning film director after whom the building is named.
The Minghella Building was completed in 2011 at a cost of £11 million. It includes two fully-equipped studio theatres and an experimental performance space, a digital cinema, TV studio, post-production suites, prop and costume workshops and an extensive archive of films, recorded performances and TV programmes. It provides the ideal environment for world-class research into the performing arts and to allow the next generation of talented performers, writers, directors and technicians for stage, screen and set to blossom.
Current students also have the opportunity to gain insight and advice on working in the film industry when Lord Puttnam delivers a special masterclass before the ceremony.
Professor Jonathan Bignell, Head of the University's School of Arts and Communication Design, said: "We are extremely grateful to Lord Puttnam for agreeing to open the Minghella Building. His presence and words will be an inspiration to our current and future students.
"We now have a resource that befits our renowned reputation and will ensure we continue to produce graduates who will go on to achieve great things."
Anthony Minghella, who died in 2008, was made an honorary graduate of the University of Reading in 2006 and was a patron of the Beckett International Foundation at the University. An award-winning playwright, screenwriter and director, he is best known for directing The English Patient, for which he won an Academy Award, The Talented Mr. Ripley, and Cold Mountain.
Find out more about Film, Theatre and Television at Reading >>>
For more information, please contact Pete Castle at the University of Reading press office on 0118 378 7391 or p.castle@reading.ac.uk.
Follow us on Twitter | Like us on Facebook | Read our research blog 'The Forum'
Notes to editors:
The Department of Film, Theatre and Television is a dynamic and creative department which has been leading its field for over four decades. It pioneered the teaching of film studies in British Higher Education, and has an established world-leading reputation in theatre and television.
In the last research assessment (2008), 90% of its research was scored as being of world-leading or internationally-excellent quality. Its strong research environment enables it to deliver one of the most exciting, innovative and unique courses on offer in the UK.