The British Countryside 2030 - Richard Benyon MP discusses the future at MERL Annual Lecture
Release Date 26 November 2012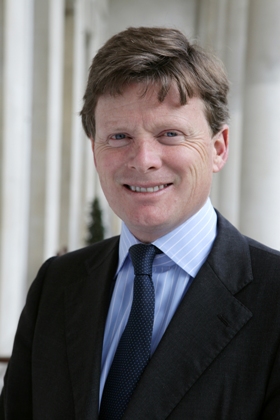 Richard Benyon MP, Minister for the Natural Environment and Fisheries will give a lecture on The British Countryside 2030, looking at the future of the countryside in Britain at The Museum of English Rural Life's (MERL) Annual Lecture.
Richard Benyon, Minister for Natural Environment and Fisheries, said:
"In 2012, it could be said that the British countryside is in a state of imbalance. While many species have, within a generation, all but disappeared from the landscape, others are thriving and becoming increasingly problematic as pests or predators of endangered species. We face an unprecedented number of invasive and non-indigenous species, as well as the unwelcome arrival of new diseases in plants and animals. So we have to face it: for perhaps decades we have been getting it wrong. Now, we need to be braver about intervening to better manage our wildlife and countryside."
Following the lecture, the minister will take part in a Q&A, chaired by Sir David Bell, Vice Chancellor of the University of Reading.
Professor Richard Ellis, Dean, Faculty of Life Sciences at the University of Reading said:
"Landscapes today are a consequence of landowners' management practices, influenced by aesthetics, technology, economics and politics over many generations. The British Countryside provides a landscape of mosaics for us all to appreciate, reflecting our history of managing the resource for food, fuel and fibre production, sites for extraction (e.g. gravel) or abstraction (e.g. water) or development (e.g. house or road building), an ecosystem for flora and fauna, a playground for access by all or some for sport and recreation, and for some an asset for investment with potential for development. To date these conflicting demands have been governed by independent and often short-term initiatives.
"Whether we look at the declining numbers of, for example, wrens or the deterioration in the nutritional value of the diet of the poorest 10% of the UK human population we can see evidence that diverse policy goals are not being met. The British Countryside has a future - but how compatible are the different sorts of futures different groups in society desire and will work towards?"
ENDS
For all media enquiries please contact Donna Sibley, University of Reading Press Officer on 0118 378 7388 or by email on d.l.sibley@reading.ac.uk
Follow us on Twitter | Like us on Facebook | Read our research blog 'The Forum'
Notes for editors:
Richard Benyon has been MP for Newbury since May 2005. Before coming to government Mr Benyon served as a Shadow Minister for the Environment, Fisheries and Wildlife. Prior to this appointment he was a Party Whip. He has also served on the Home Affairs Select Committee.
Mr Benyon lives in West Berkshire where he is a farmer. He is a former soldier and is a founder Trustee of the charity Help for Heroes. Mr Benyon is married to Zoe, with whom he has two sons. He also has three sons from his previous marriage.
The University of Reading is ranked among the top 1% of universities in the world (THE World University Rankings 2012) and is one of the UK's top research-intensive universities. The University is ranked in the top 20 for the number of awards it received from research councils for 2010/11.