Leverhulme Prize for outstanding atmospheric science researcher
Release Date 29 November 2012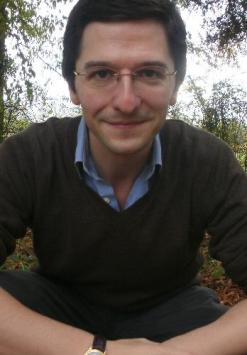 Dr Paul Williams, from the Department of Meteorology and the National Centre for Atmospheric Science at the University of Reading, has been awarded a prestigious Philip Leverhulme Prize for his research in earth, ocean and atmospheric sciences.
Philip Leverhulme prize recipients are judged to be truly outstanding in their fields, with records of proven achievement as well as telling promise for the future. The Prize, awarded by the Leverhulme Trust, is worth £70,000 and is used to advance the recipient's research.
Dr Williams' research concerns small-scale features in the atmosphere and ocean, which play a crucial role in weather and climate and can have significant societal and economic impacts. An example is clear-air turbulence, which causes flights to be bumpy and frequently injures airline passengers. Dr Williams has also developed a new mathematical technique for stepping weather and climate models forward in time, with the potential for improved forecasts.
In his career to date, Dr Williams has published more than 30 papers. He is currently an Editor of Geophysical Research Letters, one of the top journals in his field. He is a Royal Society University Research Fellow and has been described by the Sunday Times as one of the best young scientists working in Britain today. When not undertaking research, Dr Williams teaches Reading students 'Numerical Methods for Environmental Science' on the BSc Meteorology and Climate degree course, and supervises PhD students.
Dr Williams said: "I am delighted to have been awarded a Philip Leverhulme Prize, which will give further impetus to my research career. I plan to use the prize money to advance my research into clear-air turbulence, which injures hundreds of passengers annually (sometimes fatally), costs airlines tens of millions of dollars, and can cause serious structural damage to aircraft. My future work will involve developing better forecasting methods to reduce these instances, as well as studying how turbulence will respond to climate change. "
Prof Ellie Highwood, Head of academic staff in the Department of Meteorology at the University of Reading, said: "Paul exemplifies those outstanding researchers for whom the Philip Leverhulme Prize is intended."
More information on the Department of Meteorology at www.met.reading.ac.uk/
ENDS