Prestigious AHRC Fellowship for Caribbean Queer literary research project
Release Date 08 January 2013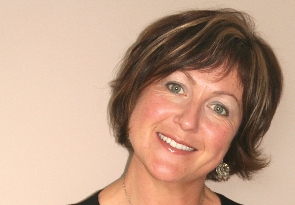 The University of Reading is delighted to announce that Professor Alison Donnell, Department of English Language and Literature, has been awarded a prestigious Fellowship by the Arts and Humanities Research Council (AHRC).
Professor Donnell's primary research interest is postcolonial writings and theory, in particular Anglophone Caribbean literature and black British writings. Her research project, "Caribbean Queer: Desire, dissidence and the constructions of literary subjectivity," will be funded by the Fellowship.
Professor Donnell said: "In the Anglophone Caribbean the question of same-sex loving is socially explosive. My Fellowship project will make an original intervention in the field of Caribbean sexuality studies by contesting heteronormativity, rather than contesting homophobia.
"As a literary critic what strikes me is how a whole range of Caribbean writers repeatedly represent queer possibilities and suggest a much more flexible understanding of what is sexually and amorously available for description. My project highlights stories of sexual relations, encounters and behaviours that do not necessarily correspond to the dominant framework of 'gay liberation' but that nevertheless collectively assert the realities of queer Caribbean lives."

As part of the project, Professor Donnell will use literature as a tool for opening up questions of sexual categorisation and understanding through public workshops in Trinidad, Jamaica and Reading, in the UK.
As one of seven awarded Fellows this year, Professor Donnell will undertake focused individual research projects alongside research leadership development, which is one of the key aims of the AHRC.
Professor Mark Llewellyn, Director of Research at the AHRC, commented: "We have been delighted with the quality of these first proposals under the revised Fellowships scheme. The range of engagements, partnerships and collaborations our researchers are now able to take to a different level through the funding in this scheme is striking. Importantly, this is underpinned by research which is ambitious in scale and scope, and allows the opportunity to support, influence and shape activities well beyond the Fellows' individual projects."
The Arts and Humanities Research Council (AHRC) funds world-class, independent researchers in a wide range of subjects: ancient history, modern dance, archaeology, digital content, philosophy, English literature, design, the creative and performing arts, and much more.