Reading launches free online course to learn degree essay writing
Release Date 06 November 2013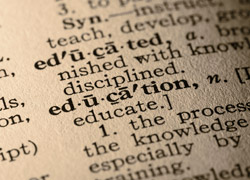 Thousands of overseas students can take their first steps in essay writing, thanks to the University of Reading's new, free online course launched this week.
A Beginners' guide to English for university study will go live on 17 February next year - and students can sign up online now.
It is Reading's second MOOC (Massive Open Online Course) announced by FutureLearn, the online learning platform set up by the Open University.
The four-week course is aimed at international students thinking about starting a degree in the UK or in an English-speaking country. It provides a brief introduction to academic writing, including grammar, essay planning, structure and execution. It analyses academic writing from former students using a mix of video, on-screen examples, discussions and quizzes.
Dr Liz Wilding, Assistant Director of the University's International Study and Language Institute, said: "UK universities attract significant numbers of students from around the world, many of whom might not have any experience of writing academic essays in English. This short course gives them an overview of the basics of academic writing. It is based on materials developed by ISLI staff to teach international students here at Reading. It's a free taster that will raise awareness, help build confidence and start levelling the playing field. We think it has the potential to reach a wide audience and help prepare them for university study."
The University's first MOOC, Begin programming: build your first mobile game, filled up all its places within 24 hours of applications opening last month but a second-run with unlimited numbers is due to start again early in 2014.
Sign up for the Beginners' guide to English for university study >>>
Sign up for Begin programming: build your first mobile game >>>
FutureLearn is the first UK-led multi-institutional provider of free, open, online higher education courses. It will offer courses for people to access and enjoy wherever they are in the world on multiple devices. Courses are being offered by over 20 of the best UK and international universities, as well as institutions with a huge archive of cultural and educational material, including the British Council, the British Library, and the British Museum.