THE Awards: Henley – engaging business
Release Date 27 November 2013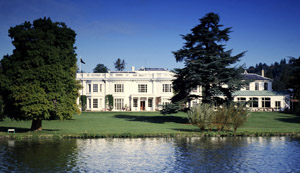 Henley Business School, University of Reading, has been nominated in the 'Business School of the Year' category of the Times Higher Education Awards 2013, which are announced this Thursday.
The University of Reading has the joint highest number of nominations at the awards.
Henley was the first business school to be established in the UK and is one of the oldest and most respected schools in Europe. It is consistently ranked among the world's top 50 business schools and is among an elite group of business schools - the top 1% in the world because it is triple-accredited by the UK, European, and US accreditation agencies.
Professor Ginny Gibson, Deputy Dean of Henley Business School, said: "We are delighted to be shortlisted in the Business School of the Year category. It's a great reflection of the quality and influence of our world-class teaching and research.
"Our academic staff, students and graduates know only too well about the excellence of our learning experience, our global focus, our strong networks, and our relationships with industry. It's good to know that others seem to agree with us."
Henley delivers programmes to students and professionals at every stage of their life in the business world, including undergraduate degrees, postgraduate degrees, MBA programmes, doctoral research and executive education.
As part of the University of Reading, Henley students also benefit from the wider academic and social opportunities available at a university which is ranked among the top 1% in the world.
ENDS
For more information, contact Pete Castle at the University of Reading press office on 0118 378 7391 or p.castle@reading.ac.uk.
The winners of the Times Higher Education Awards 2013 will be announced on 28 November 2013 at an event in London. More details at www.the-awards.co.uk
Find out more about Henley Business School >>>
The University of Reading is ranked among the top 1% of universities in the world (THE World University Rankings 2013-14).