Speaking in many tongues: Reading launches Centre for Literacy and Multilingualism (CeLM)
Release Date 02 September 2013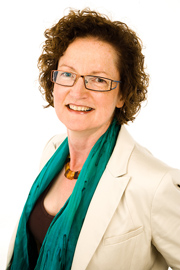 A new hub for research into linguistic, psychological, clinical and educational aspects of multilingualism and literacy launches at the University of Reading this week.
The Centre for Literacy and Multilingualism (CeLM) will be launched with a research symposium on Tuesday 3 September, prior to a British Psychological Society conference which is also taking place at Reading in the same week.
The launch brings four internationally renowned keynote speakers to Reading, helping to illustrate the fact that Reading is becoming a new centre of research excellence in this field.
Professor Jeanine Treffers-Daller, Director of the new Centre, said it would help to spearhead research into multilingualism - the speaking of more than two languages on a daily basis - to build on research already carried out into bilingualism - the regular use of two languages.
She said: "Very little work has been carried out into the interface of multilingualism and literacy, and we hope CeLM will make Reading a leading centre of research in this area.
"Knowing more than one language can bring a lot of advantages. As well as the social and economic benefits, such as job opportunities across the world and ability to communicate with and understand people from different cultures, multilingualism can help the way your brain works, such as keeping mental flexibility and being able to switch between tasks.
"However, we know that developing literacy skills in more than one language is challenging. Bilingual and multilingual children in schools may need extra support with reading and writing. This is important across the UK, but particularly so in Reading, where 28% of pupils are bilingual and the number of bilingual pupils has more than doubled in the past 10 years. The latest data collection indicates that 30% of primary pupils and 25% of secondary pupils have a first language which is other than English. Across the UK this figure is 16.8% for primary schools.
"We are keen to liaise with bilingual families, schools, speech and language therapists to see how we can help to ensure children get the input and practice they need to develop their language skills in spoken and written language."
CeLM will be based in Reading's School of Psychology and Clinical Language Sciences, from where training sessions will be run, with activities taking place in Psychology, the Institute of Education and Applied Linguistics.
CeLM has already been involved in securing funding for two major research projects. With partners from 15 European institutions, Professor Doug Saddy has secured around €5million from ERC for a five-year project into advancing European multilingualism. Meanwhile Dr Jessie Ricketts has been successful in securing £249,895 from ESRC for a three-year project examining vocabulary and reading in secondary schools.
The free launch event on Tuesday 3 September will see keynote sessions given by Professor Antonella Sorace (University of Edinburgh), Professor Bill VanPatten (Michigan State University), Judith F. Kroll (Pennsylvania State University) and Rhona Stainthorp (University of Reading).
The full programme can be accessed here: http://www.reading.ac.uk/celm/Events/clm-programme.aspx
ENDS
For more details or interviews contact Pete Castle at the University of Reading press office on +44 (0)118 378 7391 or p.castle@reading.ac.uk.
Notes to editors:
The University of Reading is a top 1% world university (THE World University Rankings).
More information on the Centre for Literacy and Multilingualism, including details about the launch event on 3 September, is available from www.reading.ac.uk/celm/.