Celebrating our top students at the Chancellor's Awards
Release Date 03 December 2014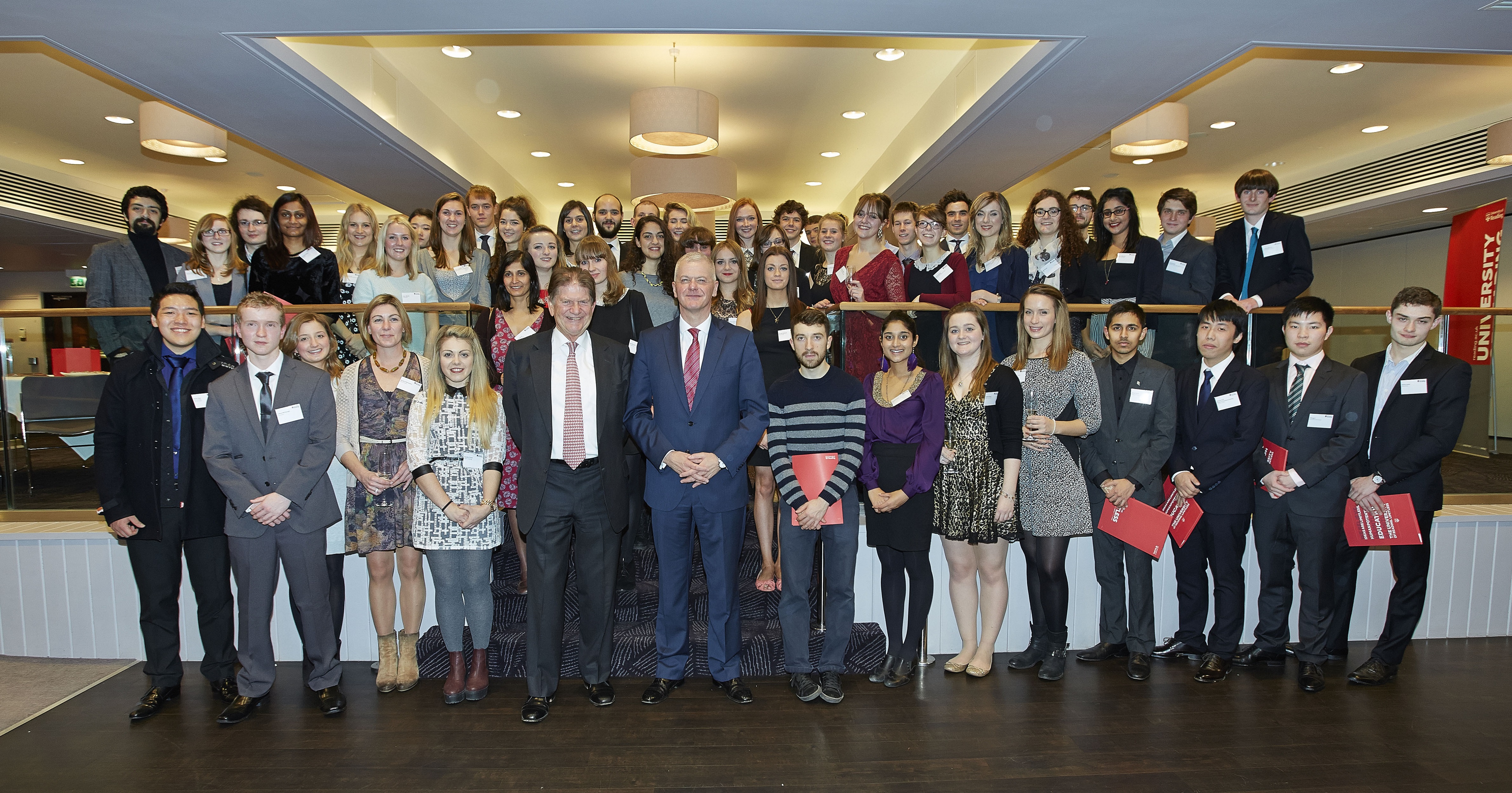 This week saw the celebration of the Chancellor's Awards, which recognise the highest achieving students from across the University.
59 students who achieved top results in their subject at the end of either their first or second year of study attended a reception hosted by the University's Chancellor Sir John Madejski and Vice-Chancellor Sir David Bell. Each student also received a yearbook with all the winners' names and photos.
This year seven recipients received the award for a second time. In addition to award-winners and their guests, senior University staff and colleagues from academic departments who have worked most closely with the winners were also in attendance.
Vice-Chancellor Sir David Bell said: "Achieving and sustaining high levels of performance requires equal commitment from us to provide excellent teaching, outstanding facilities and ongoing support and encouragement. Rest assured, this is a commitment we take extremely seriously. Our aim is to provide all our students with a rigorous, challenging and inspiring experience in order to help them realise their potential both now and in the future."
Award winner Louise Hunter, who is studying Nutrition & Food Science said: "I chose the University of Reading because it's in the Times Top 10 of Universities offering my course; I knew that graduating from Reading would give me great job prospects in my area of study. I also loved the campus – having grown up in a city I really liked the idea of working and living in such a green space."
Finance & Investment Banking student, and award winner, Karan Patel also said: "This particular course was not being offered by any other University and knowing that it was taught by Henley Business School, I knew it would be a valuable programme to enrol in."
To see a selection of the Chancellor's Award winners, please click here.