Henley Business School, 30% Club and Financial Times launch Women in Leadership MBA Scholarship
Release Date 20 February 2014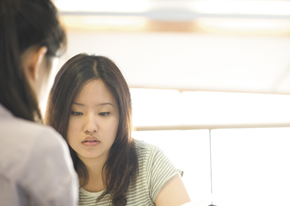 The 30% Club, The Financial Times and Henley Business School are delighted to announce they will be working in collaboration again, in 2014, to run an EMBA scholarship competition specifically designed to offer practical support for the development of strong female talent as will be featured in Thursday's issue of The Financial Times (£).
The Women in Leadership Scholarship will award one female manager a fully-funded place worth £35,750 on Henley Business School's world renowned EMBA programme for the October 2014 intake. Executive MBA programmes allow participants to continue in employment whilst studying.
Applicants to the scholarship competition will need to address the question: "To what degree do we need intervention in order to increase gender diversity in an organisation and what single action do you consider would make the most difference to the career progression of women?"
To launch the 2014 scholarship, Henley Business School, the 30% Club and the Financial Times have produced a research report on the key challenges to creating gender balance in organisations. The report combines qualitative insights from the scholarship essays submitted in 2013 with research conducted by Caroline Followell, Business Development Manager and Executive Coach at Henley Business School.
Key challenges highlighted include organisational culture, work/life balance especially in relation to children and/or ageing family commitments, limited appropriate networking, mentoring and scholarship opportunities.
Recommendations include schools encouraging more girls to study STEM subjects, removing unconscious bias within organisational culture and targeted mentoring and coaching to help women increase self-confidence.
Peter Whitehead, Editor of Financial Times Executive Appointments and the FT's Non-Executive Directors' Club, said: "We are delighted to be associated with this project and the resulting report, which thoughtfully captures the many and varied ideas expressed by the scholarship competition entrants. As someone who has stated in print his desire to see 60% of board membership consisting of women - partly on the grounds that the chaps haven't exactly made a brilliant job of it lately - I need little convincing of the value an improved gender balance in business leadership would bring."
Professor Ginny Gibson, Deputy Dean at Henley Business School said: "Helping women to develop their leadership potential has been at the heart of Henley programmes for many years and our women alumni comment on how the MBA has not only developed their skills but also their confidence. We are very pleased to be working with the 30% Club and the Financial Times to identify women with real talent who can benefit from this opportunity."
The deadline for the scholarship essays is midnight Sunday 13 July. Look out for further announcements in the Financial Times in May.