University of Reading honours Roxy Music legend Andy Mackay
Release Date 09 July 2014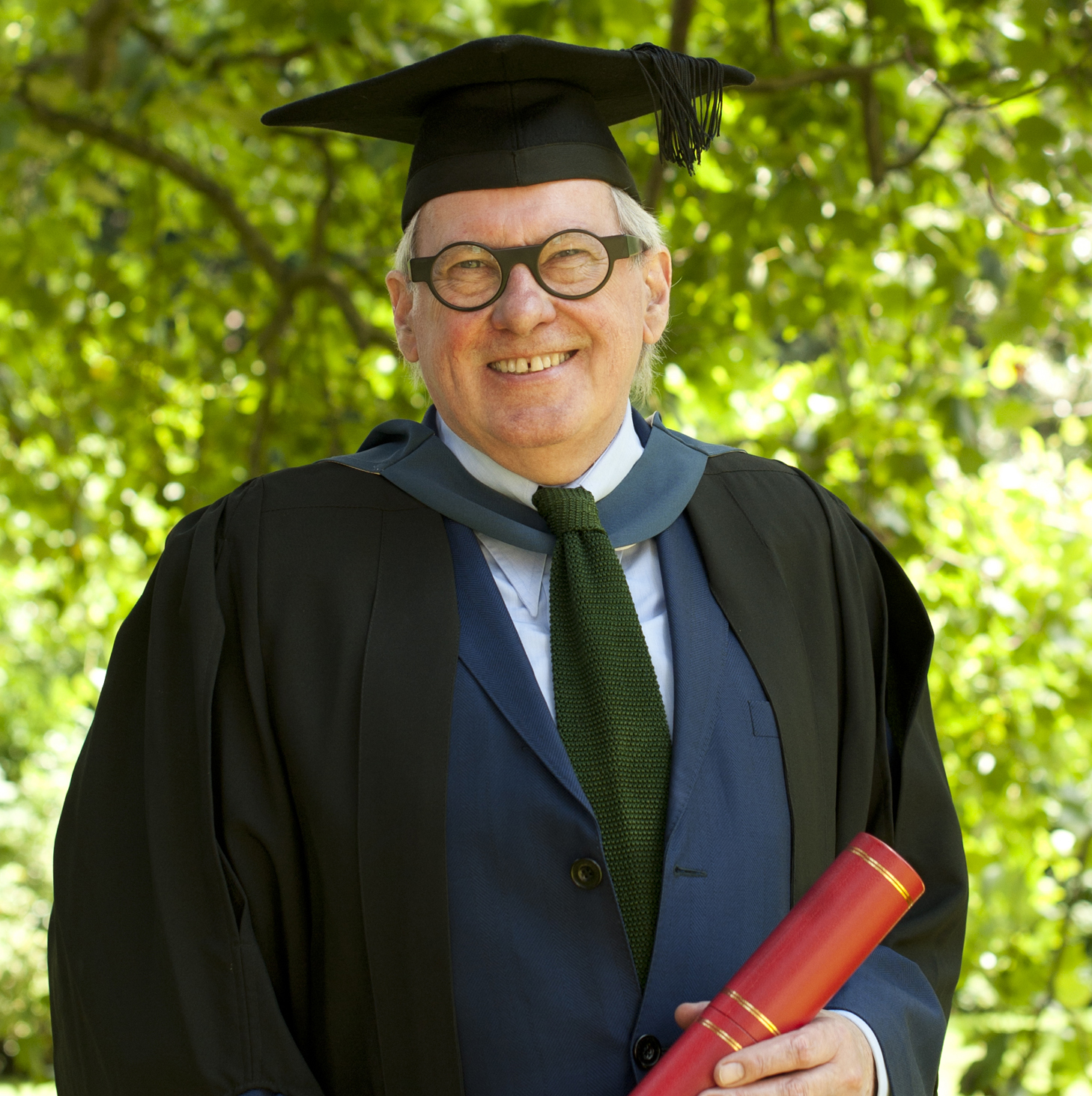 The University of Reading is delighted to announce that Roxy Music legend Andy Mackay has received the 2014 Alumnus of the Year Award.
The Award was established in 2008 to recognise the outstanding achievements of Reading alumni. Andy graduated in 1968 with a BA in English and Music. He received this year's award as part of the University's 2014 summer graduation ceremony, in which 3,500 new graduates are rewarded for their hard work by officially receiving their degrees.
Born in Cornwall and raised in London, Andy Mackay immersed himself fully in university life, developing his interests in music, literature and fine art. The University's impact on his development is perhaps highlighted best when he told Roxy Music historian Michael Bracewell: 'I learned to be cool at Reading'.
In January 1971, Andy joined Roxy Music after answering a Melody Maker advertisement placed by singer Bryan Ferry. Whilst in Roxy Music, he performed on a series of hit albums, co-writing many of the band's classic songs, including 'A Song for Europe', 'Love is a Drug' and 'Sentimental Fool'.
Working as a teacher during the day and performing with Roxy Music by night, Andy Mackay recorded a solo instrumental album, In Search of Eddie Riff, in 1974; wrote and produced the music for Rock Follies, a British TV series about a fictional female rock group; and continued to work with Roxy Music while releasing a prolific output from other solo projects.
Andy Mackay's varied career in the music industry has involved collaborating with artists such as Duran Duran, Paul McCartney and Arcadia and he is largely credited with bringing the saxophone into modern music.
Perhaps his most recognisable saxophone solo features on Roxy Music's haunting cover version of John Lennon's Jealous Guy, itself an international No.1.
Andy Mackay said: "I was indeed surprised to be Alumnus of the Year - I don't think I have ever been recognised for anything since I was voted 'best horn player' in Creem magazine Ohio in 1973!
"I had a great time at Reading. Although not a distinguished academic episode I benefited hugely from the unique and extraordinary mixture of brilliant teachers in the English faculty, a music department so old fashioned that I could not but rebel and an art department full of contemporary experiment where many of my friends were."
Andy Mackay was presented for the Alumnus of the Year Award 2014 by Matthew Worley, Professor of Modern History.
Professor Worley said: "It is a great privilege to present Andy Mackay with this award. Roxy Music's first LP reinvented popular music. Andy's saxophone cut through this album and all the other great Roxy records that followed into the mid-1970s and beyond.
"Andy helped turn the University's student culture upside down with his 'Sunshine Group' activities and wound up the music department with his championing of the avant garde. Perhaps most important of all, the connections he made at Reading would lead him to help form one of the most inventive and original bands in British music history."