Reading consolidates its national position in the Complete University Guide rankings
Release Date 12 May 2014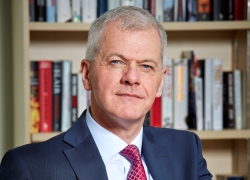 The University of Reading has consolidated its position in the 2015 Complete University Guide rankings.
Reading has retained its 37th position nationally out of 123 universities - the same as last year and well inside the top third across the UK.
The University is ranked sixth out of 17 institutions in the South East and 12th out of 37 across London and the South East combined.
Other headline findings include:
37th nationally for student satisfaction and seventh across London and the South East - with improved completion rates.
Nine subjects in the top 25% nationally in their respective fields - Accounting & Finance; Art & Design; Building; Business & Management Studies; Food Science; Law; Land & Property Management; Marketing; and Town & Country Planning and Landscape.
Six subjects in their respective top 10s - Building (2nd); Land & Property Management (2nd); Food & Science (3rd); Agriculture & Forestry (6th); Art & Design (6th); Town & Country Planning & Landscape (7th).
Vice-Chancellor Sir David Bell said:
"We are one of the best research-led universities in the UK and in the top one per cent in the world.
"We have maintained and consolidated our position nationally in these rankings and have performed strongly regionally - but we are ambitious for much more. The big year-on-year fluctuations among other institutions show, yet again, that no-one can rest on their laurels.
"League tables are not perfect - a university's qualities are never quite as black and white as the picture they paint. But they are fact of life in the sector. Where we stand matters and we should not be afraid of judging ourselves against others.
"We have a firm foundation on which to build for the future and that is why we are setting out a long-term plan to strengthen and modernise the University in the run-up to our centenary in 2026.
"We have invested more than £330m in student accommodation, teaching and research facilities in the last five years - with a big ongoing building programme. 93% of our students are in employment or further study six months after leaving - three quarters in professional and graduate-level jobs."
"We have recruited over 50 top academics to strengthen further our teaching and research as part of our Academic Investment Programme. Our new world-class campus in Malaysia is on track and we will continue to promote regional jobs and growth through our new Science and Innovation Park."