International agent shake-up necessary, says Reading PVC
Release Date 16 October 2014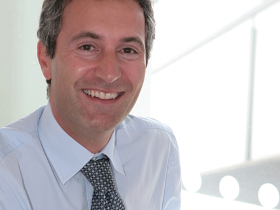 Recommendations for UK universities to overhaul how they use international student recruitment agents have been announced today by Vincenzo Raimo, the University of Reading's Pro-Vice-Chancellor for Global Engagement.
In a report presented to the Higher and Further Education Show, Vincenzo argues that UK universities find themselves in a similar position to that of the financial services sector a number of years ago: without enough regulation, competition or transparency, and not yet professionalised.
UK universities spend over £60 million a year on commission to these agents in order to maintain and enhance their recruitment of students across the globe, but with very little spend on professional advice. So international students are being advised on university selection by agents without fully knowing the agents' motivations, or whether the universities are paying commission.
To avoid potential mis-selling, one of the recommendations is that students are placed at the centre of agent strategies by ensuring greater transparency, including publishing details of payments made to agents.
Other recommendations of the report, produced with the support of the British Council and co-authored with Iona Yuelu Huang and Christine Humfrey, include:
greater proactivity in sourcing agents, including tendering where appropriate, instead of relying on approaches from agents themselves
more training for International Office staff on working with agents, and the sourcing of proper legal advice before embarking on agency relationships
writing contracts that include sufficient specification of behaviour norms, making it possible to assess agent performance qualitatively as well as quantitatively
developing a clear strategy for the use of agents, including an understanding of the returns on investment they provide.
Vincenzo commented: "Agents are incredibly important to the UK's continued success in international student recruitment. However, the report argues that UK universities do not give sufficient attention to the management of international student recruitment agents and that there should be greater transparency about their use."
Adoption of the recommendations will ensure that activity between UK universities and agents can grow and be self-managed by professionals within the universities themselves.