Chocolate unwrapped at the Berkshire Show
Release Date 16 September 2014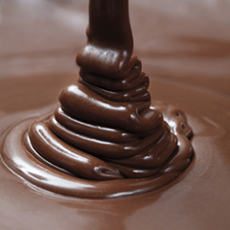 It will be co!..coa!..co! at this year's Royal County of Berkshire Show as the University of Reading prepares to unwrap some chocolate secrets.
Visitors to the University's stand will discover the choccie-making process - from cocoa pod to tasty treat. They can also receive a boost by enjoying some early stage samples as well as have a go at making their own moulded chocolate.
Experts will be on-hand to explain the University's role in securing the world's supply of chocolate. Home to the International Cocoa Quarantine Centre, the University is selecting cocoa varieties that will be more resilient to a changing climate, as well as pest and disease.
A display from the University's Museum of English Rural Life and Special Collections will showcase Reading's chocolate history, explored through Huntley and Palmers' chocolate biscuit production. Staff and volunteers will also be helping visitors decorate and make their very own chocolate box.
The Museum will also be asking visitors' for their ideas for the exciting new galleries being planned for the Museum's redevelopment project, Our Country Lives. The theme of 'chocolate box art' allow visitors to explore their own perceptions of the countryside. And if taste buds go into overdrive there's a chocolate fountain to sample from.
Professor Paul Hadley, Cocoa Group Project Leader, School of Agriculture, Policy and Development, said: "From farm to fork, the University of Reading is a world-leader in food science. We are delighted to once again be able to showcase one of our exciting research areas. Chocolate is loved by many of us but how is it made? The processes may surprise you. Cocoa is also under threat, but don't panic. Come and find out how the University of Reading is leading the fight for its survival.
"We look forward to explaining the important work Reading is conducting on cocoa and chocolate, supporting both the subsistence farmer in cocoa producing countries and securing supply to the consumer."
University of Reading Stand: L213 Lew Spencer Avenue