Sir David Bell elected to Universities UK Board
Release Date 14 April 2015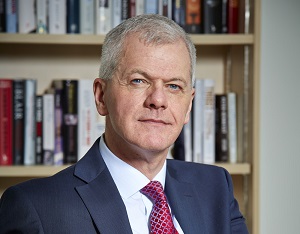 Vice-Chancellor of the University of Reading Sir David Bell has been elected to the Universities UK (UUK) Board and will serve for three years from 1 August 2015.
For the past two years, Sir David has been a President's nominee on the Board. However, he has now been elected by his fellow vice-chancellors to serve on the Board for a further three years.
Founded in 1918, Universities UK members are the executive heads (vice-chancellors/principals) of UK university institutions which have met the criteria for membership. Universities UK currently has 133 members.
The Board, with 24 members, is Universities UK's main decision-making body and meets five times a year. It focuses on UK-wide higher education issues and those issues in the constituent parts of the UK that have UK-wide implications or interest.
Sir David Bell said: "To be elected by my fellow vice-chancellors to serve on the Universities UK Board is a great honour. The influence brought to bear by the Board, and UUK more generally, is central to the continual improvement of the UK higher education sector, not least in the post-election period. I am pleased therefore to be able to make a contribution to this vital work."