Reading improves rankings in latest league tables
Release Date 29 April 2015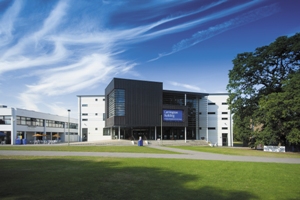 The University of Reading has further strengthened its national and international reputation in two new league tables published this week.
Reading has moved up to be ranked as a Top 30 UK university, according to the Complete University Guide 2016, and maintains its position in the new QS World University Rankings by Subject as a top-ranked UK university in one or more subject areas.
In the Complete University Guide, Reading is now ranked as 29th nationally, up eight places from the 2015 table, one of the biggest improvements among the UK's leading universities. Reading is listed among the top 25% of universities nationally, higher than several Russell Group institutions, including Cardiff, Glasgow and Liverpool.
Other headline findings include:
Land & Property Management subject area rated as the best in the UK
Nine subjects ranked in their respective top 10s - Land & Property Management (1st); Agriculture (2nd); Building (3rd); Aural and Oral Sciences (4th); Food Science (6th); Town & Country Planning and Landscape (7th); Marketing (9th); Archaeology (10th) and Art & Design (10th).
14 subject areas listed in the top 25% nationally - those listed above, plus Accounting & Finance, Business and Management Studies, Drama Dance and Cinematics, Education, and Psychology.
In the latest QS World University Rankings, Reading is ranked as the best in the UK for Agriculture for the third year running, and the 19th best university in the world in that subject. It also strengthened its reputation for Development Studies, in which it placed 37th out of 387 institutions worldwide, with another two subject areas in the top 100 (Geography and Environmental Studies).
Vice-Chancellor Sir David Bell said:
"We are making good, steady progress thanks to the hard work of our staff and students. We must always be careful not to read too much into individual year on year rankings, which are prone to fluctuation.
"Reading is a university with international reach, so I am encouraged by our continuing strong global reputation in the latest subject rankings. I am also pleased that our strong REF 2014 results, which reflect our world-class research, have helped to boost our profile in these new national rankings."