Hello sunshine? Reading records dullest November ever
Release Date 01 December 2015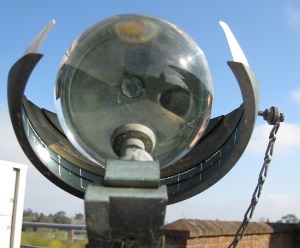 Dull, dull, dull - that was the assessment of November by meteorologists at the University of Reading, who recorded just 18.4 hours of sunshine for the whole month.
This is easily the lowest November sunshine total ever recorded in Reading, according to Dr Roger Brugge of the University's Department of Meteorology, since at least 1956, when sunshine records began at the University. The previous dullest November was in 1962, when more than 32 hours were measured.
Last month a grim total of 17 November days were completely sunless.
Dr Roger Brugge, a meteorologist at the University of Reading, said: "During November in Reading we would usually expect to see about 63 hours of sunshine. In fact, in the past 60 years only the months of December 1956, with 7.8 hours, and December 2010, when 13.4 hours were recorded, have been duller months than November 2015 at any time of the year."
While these early figures are only relevant to Reading, it was also exceptionally dull across the whole of the UK, except for parts of northern Scotland.
But there was an upside to this dullness in Reading. The same cloud that kept the sun hidden from view meant relatively few November night frosts, leading to a mild month.
"November's average temperature was about 2.5 degC higher than average, making it the third mildest November in the past 108 years in Reading, just behind 1994 and 2011," said Dr Brugge.
Temperature records began in 1908 at the University. More details can be found in a recently published book co-written by Dr Brugge and Stephen Burt.