Vice-Chancellor backs new runway at Heathrow
Release Date 16 February 2015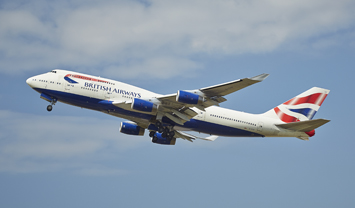 Building a new runway at Heathrow is key to the future international competitiveness of the University of Reading, Vice-Chancellor Sir David Bell has told the Airports Commission.
Responding to the independent commission's consultation, Sir David said the University needed rapid investment in transport links to keep pace with its rivals to compete for international students and funding.
He said that robust noise and pollution mitigation was needed as a condition of any expansion but warned against the 'do nothing' option of simply letting Heathrow's current runways reach full capacity.
He said: "An economically strong and connected Reading and Thames Valley needs a thriving University. And the University needs a thriving regional economy. London and London Heathrow are global brands. Our proximity to Heathrow enables us to penetrate the fastest growing student markets in the world - China and the Far East. It means we can win new business and research investment from the world's fast growing economies."
To meet our ambitions to expand further and compete globally, the University of Reading backs:
the findings of the London Heathrow Economic Impact Study which set out the severe economic impact from airport closure and steady decline in local employment and prosperity of a 'do-nothing' option by simply maintaining Heathrow's two runways and letting them reach full capacity as forecast from 2025;
rapid investment in surface road and rail connections to Heathrow and Gatwick in the short-term - including the proposed Western Rail Access route, giving direct connection from Reading to Heathrow, and Southern Rail Access schemes; the Heathrow Spur link to High Speed 2, once the Airports Commission reports; as well as upgrading of the Reading to Gatwick rail links;
building new runway capacity at Heathrow in the long-term - whether a new runway to the north west of the existing northern runway at Heathrow or an extension to the existing northern runway at Heathrow, to operate as two separate runways. We believe there are significant business and reputation costs to not increasing hub capacity in the South East - with airlines moving their operations to cheaper rival hubs in Paris, Frankfurt, Amsterdam or even Dubai. Heathrow expansion will add 40 new long haul routes; and
all reasonable, practicable mitigation measures on noise and emissions being imposed as a condition of expansion, or as a condition of interim changes which make better use of existing capacity - with a properly regulated, competitive market for airport provision, the allocation of landing slots and the improvement in environmental impacts of aviation activity.
The Vice-Chancellor's full response to the Airports Commission is here