University of Reading bucks national trend with 21% increase in applications
Release Date 30 January 2015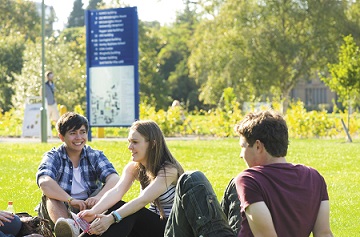 Increase of 'on time' UCAS applications across the HE sector just 2%
The University of Reading has seen a 21% increase in undergraduate applications this year - 10 times the national increase in applications.
UCAS has today published the statistics on all full-time undergraduate applications considered 'on time' for the 15 January deadline, showing only a 2% rise in applications for the 2015/2016 academic year.
'On time' applications for 2015 entry at the University of Reading are up by more than 4,000 compared to this point last year. Total applications currently stand at just over 23,000, representing an average of six applications for every place. Some courses, such as Economics, Geography and Environmental Sciences, are seeing 10 applications for every place available.
19% increase in applications from UK/EU students - the total number for 2015 entry is 19,258, up from 16,213 last year
Overseas applications up by 36% - there has been a particularly strong rise in the number of overseas applications with 3,756 applications being received to date, compared to 2,753 at the same point last year
Strong demand for places in all four of the University's faculties - Faculty of Arts, Humanities and Social Science, Faculty of Science, Faculty of Life Sciences and Henley Business School all had increased applications
Particularly strong demand for places in the following departments: Film, Theatre & TV, History, English Literature, Law, Economics, Politics & International Relations, Biological Sciences, Pharmacy, Geography, Classics, Philosophy, English Language, Accounting & Business, Real Estate & Planning, Clinical Language Sciences and Construction Management
Sir David Bell, Vice-Chancellor of the University of Reading said: "It is excellent to buck the national trend so dramatically given the tough, competitive undergraduate market. It's no surprise that with our world-class research, award-winning campus and high employability record that students want to come to the University of Reading. The hard work now starts to turn those applications into firm acceptances - but such a big pool means we are drawing from the brightest and the best."