University Executive Board recommends major reorganisation of Systems Engineering
Release Date 02 June 2015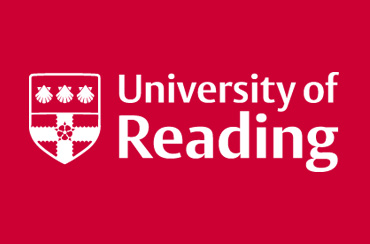 - Computer Science undergraduate and postgraduate courses would be retained in new Department
- Elements of world-class SSE academic activity would be integrated into other Schools and Research Divisions
- SSE would no longer exist as a standalone School
The University Executive Board (UEB) has endorsed the recommendation of a Review Group for a major reorganisation of computer science, neuroscience, robotics and data science research and teaching – and the closure of the School of Systems Engineering (SSE).
The plans would retain and strengthen areas of world-class, high-impact academic activity at the University – with the best teaching and research strength from SSE being integrated into stronger Schools and Research Divisions across the institution.
The University's Council will make a decision on whether it accepts the recommendation, and examine the other findings and options set out by the Review Group, at its next meeting on 13 July 2015. If approved, the recommendations would be taken forward by a Restructuring Committee, which would consult widely with staff affected by such a decision, as well as engage in full and appropriate consultation with UCU and the Staff Forum.
The biggest undergraduate and postgraduate courses (BSc Computer Science and MSc Advanced Computer Science) would be retained under the proposals – with possible new courses created to meet existing and future student demand, including potentially a new BSc Neuroscience, MSc Systems Neuroscience and BSc in Bio-engineering.
UEB considers that the recommendations would give retained academic work long-term financial security, generating an overall surplus in the medium term; protect as many current and future jobs as possible; give staff and students strong, effective leadership; and maximise the University's performance in the next Research Excellence Framework, expected in 2020.
However, if this option is approved by the Council, a series of teaching courses with limited current demand or appeal to future students would be closed to new entrants from 2016 and the University would disinvest in research which does not fit into its long-term research strategy.
The recommendations, if accepted, would mean that SSE would cease to exist as a standalone School. This would be likely to happen in summer 2016 if the recommendations go forward.
The University would honour all its commitments to current students and those holding offers to start in 2015, ensuring that they could all complete their courses.
If the recommendations are accepted, a Restructuring Committee would work to identify individual and clusters of high-quality research staff who have a strategic research fit elsewhere in the institution, teaching-intensive staff who can contribute to the co-delivery of the retained teaching portfolio, and relevant support staff, who the University would seek to retain.
UEB's endorsement of the recommendation of the Review Group will be now reported to the Strategy & Finance Committee on Monday 15 June; and debated at University Senate on Thursday 2 July; with the report and recommendations considered for approval by University Council on Monday 13 July. A Restructuring Committee would be set up if the Council accepts the proposals.
Review
The move follows a comprehensive and detailed 15-week formal review and assessment of the School's long-term viability, published today – which examined a series of scenarios, including retaining a slimmed-down SSE and stopping all SSE teaching and research activity completely.
The review was commissioned by UEB in February 2015 after the Research Excellence Framework 2014 (REF), published in December. This showed the School had elements of world-class research but had a disappointing overall result, meaning it had not made significant improvements against the sector since a formal review reported five years ago, after the previous Research Assessment Exercise in 2008.
The Review Panel, led by Professor Robert Van de Noort, examined research and teaching quality; research impact; financial projections; and strategy. The Panel carried out face-to-face meetings with staff and students, received 85 written submissions, and examined a wide range of data as part of its detailed information-gathering exercise.
Findings
The headline findings were that the School had made improvements in the five years since the previous review but that overall:
SSE had not sufficiently improved the quality of its research in terms of outputs and grant income and was not moving quickly enough to improve its position against the broader sector and comparator institutions.
The number of students enrolling on SSE programmes is "generally too low to run as viable programmes", aside from the BSc Computer Science (and variants) and MSc Advanced Computer Science - compounded by a structural imbalance with relatively high numbers of quality research-active staff being in low-volume courses like electronic engineering and low numbers of quality research-active staff being in computer science.
SSE has recurrent financial deficits - for the most recent year for which a year-end outturn is available (2013-14), this amounted to minus £1.94 million.
Recommendations
The key recommendations of the Review Group, which UEB has endorsed, are:
The existing BSc Computer Science (which accounts for nearly 60% of all SSE undergraduates) and MSc Advanced Computer Science would continue – these would be delivered within a new Department of Computer Science, created within the School of Mathematical and Physical Sciences.
The Department of Computer Science would continue to manage and expand the University's portfolio of online courses on the FutureLearn platform; and continue to lead on technical teaching innovation within the University. It would be expected to generate a "rapid financial surplus" once split from the rest of existing SSE.
The following programmes would be closed for new entrants from 2016: All MEng programmes; BSc Information Technology; BSc Electronic Engineering; BSc Robotics; BSc Cybernetics; BSc Artificial Intelligence; MSc Digital Signal Processing and Communications; MSc Robotics; MRes Systems Engineering; variants of these programmes. The University will honour its commitments to all existing students as well as offer-holders due to start in October 2015, who will complete their courses at the University of Reading. The courses would be 'taught out' by the Centre for Bio-Engineering (below).
A new Centre for Bio-Engineering would be created - retaining high-quality research and teaching expertise in healthcare engineering, cybernetics and robotics. It would 'teach out' MEng programmes; BSc Electronic Engineering; BSc Robotics; BSc Cybernetics; BSc Artificial Intelligence; MSc Digital Signal Processing and Communications; MSc Robotics; MRes Systems Engineering; and variants of these programmes - ensuring students on all these courses (including those starting in October 2015) could complete their degrees. Funding would be made available initially for five years, with a future review of its long-term viability in due course.
A new neuroscience research division would be created within School of Psychology & Clinical Language Sciences (SPCLS) – harnessing expertise now centred in the Brain Embodiment Laboratory within SSE. This group would develop and deliver the proposed new BSc Neuroscience and MSc Systems Neuroscience.
Retained expertise from the Control, Energy and Robotics group would transfer to the School of Construction Management & Engineering (CME) to strengthen its research in sustainable energy research - including solar or wind energy or energy reduction, such as building retrofit.
Retained expertise in data science and big data analytics would transfer to the Business Informatics, Systems and Accounting team within Henley Business School. This would jointly deliver the MSc in Advanced Computer Science with the new Department of Computer Science.
The Intelligent Systems Research Laboratory (ISR) would be closed and its activities incorporated into the distributed activities outlined above.
The Infrared Multilayer Laboratory (IML) would be tasked with developing a viable business plan which includes the recovery of the full economic costing of its activity; if this were not possible, the recommendations are that the University should consider closing IML or transferring it outside the University.
The Review Panel notes that if accepted the recommendations would be likely to lead to a reduction in staff, but that the full formal consultation process that would follow would give a better idea of the impact on staff numbers.
The Review Panel's recommendations note that this scenario would feed into the Estates Strategy and the estates element of the Research Strategy by offering opportunities to "re-zone" health and food academic activity around the University's Pepper Lane entrance and environmental science activity around the Earley Gate area. Further detailed work on scoping and planning would need to be commissioned, and would follow as part of the ongoing Estates Strategy work if the University Council accepts the recommendations.
Vice-Chancellor Sir David Bell said:
"We believe these recommendations are in the best long-term interests of the whole institution. We have not made these recommendations at all lightly, but our proposals strike the right balance between building on existing strengths and taking robust action on weaker areas.
"We believe that if adopted these recommendations would enable the University to retain and build upon the undoubted top-class research and teaching now in SSE, by integrating them with stronger Schools within the institution. We recommend stopping activity, however, where we have lost ground and become uncompetitive over the last decade and where financial viability is lacking.
"We are operating in a tough, globally competitive market for research funding and students. It would be seriously remiss if we were not to assess and test our strengths and weaknesses constantly so we can expand student numbers; generate more research income; build on growing strengths; and meet our long-term ambitions.
"The Review Panel's work was comprehensive, with a number of carefully considered options and a clear recommendation, so that UEB could make an informed case to the University Council. There will be a detailed implementation process if the recommendations are accepted.
"We recognise that there is now a period of considerable uncertainty and anxiety for SSE staff and students while the next steps unfold. I would like to thank all those involved for their constructive responses and their continued professionalism throughout this time."
Professor Van de Noort said:
"I would like to thank staff and students within SSE and across the institution for the constructive, intelligent and passionate contributions they made to the Review. It meant the Review Panel was able to give UEB a detailed, rounded and informed analysis to make clear recommendations to the University Council. We approached the process with an open mind but the findings meant recommending we retain the status quo was not in the best interests of the University."
Background
The University Executive Board (UEB) announced a formal review of the School of Systems Engineering on Tuesday 10th February 2015. Its formal terms of reference were:
To determine progress of the School following its review in 2009-10, including strategic, academic and financial aspects.
To consider the strategic direction of the various elements which comprise the School.
To consider whether each such element is best constituted with a School of Systems Engineering or with a different part of the University or should not be part of the University at all.
To consider the implications for other Schools of moving any elements of Systems Engineering to those other Schools.
That the review make recommendations if possible to the University Executive Board at its meeting on

1st June 2015

such that any recommendations the Board may wish to make can be brought through the Strategy and Finance Committee and the Senate to the meeting of the Council on

13th July 2015

.
The Review Panel was chaired by Professor Robert Van de Noort, Pro-Vice-Chancellor for Academic Planning and Resource, supported by Professor Dianne Berry (Dean, Postgraduate Research Studies) and Dr Elizabeth McCrum (Associate Dean, Teaching and Learning, Faculty of Science). Dr Rachel Stewart (Head of Planning and Strategy) acted as Review Secretary.
Next steps
The Review Panel's recommendations will be reported to the Strategy & Finance Committee on Monday 15th June for consideration and comment.
The recommendations will be debated at University Senate on Thursday 2nd July.
The recommendations will be considered by the University Council on Monday 13th July for a decision.
If the University Council approved the recommendations:
The University would set up a Restructuring Committee, in line with Statute XXXIII Part II and the University's Review and Restructuring Policy (2010).
A detailed timeline would then be set by the Restructuring Committee. That timeline would be their decision. However, a probable indicative timeline would be that SSE would cease to exist as a standalone School, and teaching and research transfers made and new structures put in place, in summer 2016.