Stephen Fry to give University lecture in Reading Town Hall
Release Date 16 March 2015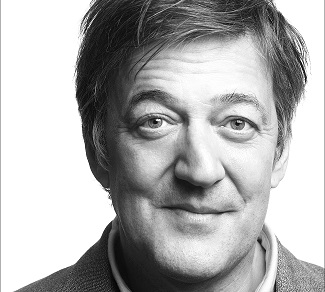 Stephen Fry will be giving the University of Reading's inaugural Town Hall Lecture this summer in honour of poet and playwright Oscar Wilde.
Fry, who is known as one of Wilde's most devoted contemporary fans, is Honorary Patron of the Oscar Wilde Society, which is partnering with the University to bring this lecture to the Reading community.
Wilde's connection to Reading was made famous by his incarceration in the town's prison after being convicted of homosexual acts. His epic poem The Ballad of Reading Gaol was inspired by his experiences and reflected the brutality of the Victorian prison system. Following his release from prison in 1897, Wilde campaigned against the imprisonment of children and those with mental illnesses.
Recent research from the University of Reading revealed new insights into Wilde's fellow inmates during his incarceration in Reading Prison.
This lecture will honour Wilde and his writing, as well as his work for civil and human rights. The lecture will be taking place at Reading Town Hall on Thursday 4 June, 8pm. Tickets will be available from 20 March at www.readingarts.com.
Sir David Bell, Vice-Chancellor of the University of Reading said: "We are honoured and excited to have Stephen Fry presenting our first Town Hall Lecture.
"The closure of Reading Prison in December 2013 was a reminder of its iconic role in the town's history. Oscar Wilde and his relationship with the Prison therefore seemed a fitting topic to have as our inaugural Town Hall Lecture."
This lecture is one of two events that the University is hosting at the Town Hall this year - on Saturday 6 June the University of Reading Chorus and Chamber Choir make its debut at the Concert Hall, performing Mozart's Coronation Mass and Fauré's Requiem. Tickets will be on sale soon. Contact music@reading.ac.uk for more information.
Event details
Venue: Reading Town Hall
Time/Date: Thursday 4 June, 8pm
Admission: £15 / £12.50 (concessions)
Box office: 0118 960 6060 | www.readingarts.com
Find out more about events at the University of Reading: www.reading.ac.uk/events