University of Reading to offer £3,000 a year scholarship to first Architecture students

Release Date 27 March 2015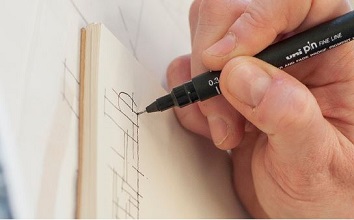 The University of Reading is to offer a £3,000 a year scholarship to the first cohort of architecture students starting in September 2016.
The scholarship, a total of £9,000 over three years, will be awarded to each student who successfully secures a place on the new degree course in architecture. It will comprise a cash transfer of £3,000 at the start of each academic year. The scholarship will support course costs and encourage applications from students who may not have previously considered a degree in architecture. It will not affect students' ability to apply for funding through the Government's loans system.
The University of Reading is pleased to be the only university to offer a scholarship of this scale for architecture students.
The School's Foundation Professor, Lorraine Farrelly, is establishing an industry-focused School of Architecture. Working with practising architects, students will gain experience of 'real-world' projects, thereby helping prepare them for practice when they graduate.
The School of Architecture will also work closely with the University's School of Construction Management and Engineering, which has world-leading experts in related professional disciplines. It will provide architecture students with an interdisciplinary education orientated towards the needs of 21st century society. There will be a strong emphasis on digital practices, sustainability and collaborative working. Students will also benefit from wider University of Reading expertise in related areas such as urban planning, real estate, and art & communication design.
The University of Reading has established links with the architectural profession and related employers, with sector-leading employability statistics for its built-environment-related courses. The architecture course will place a strong emphasis on preparing students for professional careers.
Professor Farrelly said: "The new School of Architecture will focus on bringing the theoretical and practical elements of architecture together, therefore addressing some of the skills gaps that have been highlighted by both employers and the Royal Institute of British Architects (RIBA) alike.
"The £3,000 a year scholarship will welcome the first intake as our founding architecture cohort, but it is also an investment in a new generation of architects who will be equipped to help tackle society's biggest challenges such as urbanisation, climate change, sustainability and social inclusion."
Applications for the first cohort of architecture students will open in September 2015. The next Open days will take place on 19 and 20 June 2015.
Further information about the School of Architecture can be found here.