University and RUSU: Final statements on the Reading Agricultural Club's social
Release Date 25 November 2015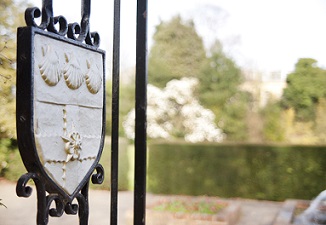 Following last week's Reading Agricultural Club social, the University and Reading University Students' Union (RUSU) have made the following statements with regards to actions taken:
University statement
"The University sets tough rules and high expectations for student behaviour. We have identified, investigated and interviewed the individuals involved. We have seriously reprimanded them and taken appropriate disciplinary action short of suspension from the institution, including fines for both individuals and the society. This incident will remain on the individuals' permanent record and we have made clear about how seriously the University views it.
In addition, RUSU has decided to disaffiliate the society for the next three years. All support for the society will be withdrawn with immediate effect.
The University of Reading stands for mutual respect, acceptance and understanding. We are a close-knit, diverse community with staff and students from 150 countries and all backgrounds. The vast majority of our students play a positive, proactive role in our community - the behaviour of a tiny minority should not undermine this.
The School of Agriculture, Policy and Development has a long-standing international reputation. The Reading Agricultural Club plays a positive role in the academic life of the School. It will be setting out clear expectations of the values and behaviour that every single student should uphold, following last week's events."
RUSU statement
"Following last week's Agricultural society social, Reading University Students' Union (RUSU) has taken the decision to disaffiliate the society with immediate effect. All support will be withdrawn and the society won't be able to reform as an official RUSU society for a period of three years.
RUSU will also support any decision made by the University on this matter."
Oli Ratcliffe, President of Reading University Students' Union said:
"We have taken strong and decisive action against the society and we also support action taken against individuals involved by the University of Reading.
"But simply condemning this behaviour and disciplining those responsible for it is not enough. As a students' union, we include and represent students from all backgrounds and strongly believe that we should celebrate diversity and multi-culturalism. This is why we must challenge prejudice and racism of this kind. If students anywhere in the UK think that blacking up is acceptable in 2015, then there is more to be done.
"That's why RUSU, led by our African-Caribbean Society, is holding a discussion titled, 'I am not a costume' this Friday. We will be inviting the social secretaries from all of our societies, as well as an open invitation to all of our members - every student at University of Reading. I have personally written to Councillor Sophia James who contacted me about the situation to invite her to attend and also extend this invitation to members of the public."
Event details:
Title: 'I am not a costume' discussion
Venue: 3sixty, Reading University Students' Union, Whiteknights Campus, Reading, RG6 6AZ
Date: Friday 27th November
Time: 4pm-7pm
For any press enquiries regarding the event, please email w.colios@reading.ac.uk