University of Reading launches joint Academy with Chinese university
Release Date 09 October 2015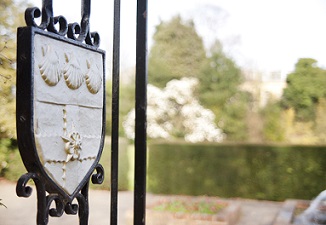 Saturday 10 October sees the official launch of the NUIST-University of Reading Academy in Nanjing, China.
The University has a long-established relationship with the Nanjing University of Information Science and Technology (NUIST), China's premier university in Meteorology. The two institutions have now been given formal approval from the Chinese Ministry of Education to establish a joint college. This means that students can study towards a University of Reading degree whilst spending the majority of their time in China.
Two joint programmes - Applied Chemistry and Business, Economics & Trade - are already available. Students spend three years studying in China before coming to Reading to complete their final year. There is also an agreement which allows NUIST Maths students to apply for direct entry to the final year of a Reading undergraduate degree in Mathematics.
In addition to this, permission has also been granted to introduce a further four degree programmes over the coming years. The logistics of this are still to be determined and discussions about a joint degree in Meteorology are also underway. The University expects to have made a final decision on the Academy expansion by the end of this year.
Vincenzo Raimo, Pro-Vice-Chancellor for Global Engagement, said: "The joint Academy with NUIST is a potentially game-changing opportunity for Reading.
"We've already seen great results from our existing relationship, with our first intake of students from NUIST just completing their final year in Applied Chemistry. I am pleased to say that all 16 passed, with three achieving First Class degrees. Plus, half of these are planning to stay for postgraduate programmes at Reading.
"Our joint venture with NUIST is part of our strategy to develop and grow our global reach. By the end of the decade, nearly a quarter of our total student population could be studying at Reading campuses outside the UK, in China, Malaysia, South Africa and elsewhere in the world."