Family and colleagues pay tribute to Professor Alexei Likhtman
Release Date 13 October 2015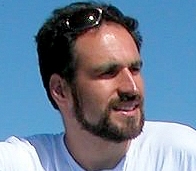 Following the tragic death of Professor Alexei Likhtman in the US at the weekend, his family and colleagues have made the following tributes:
Alexei Likhtman's family said:
"Alexei was the best husband, father, son and friend anyone could have wished for. He was a kind, tender, caring, loyal and reliable person. He was generous, supportive and wise in every life situation.
"His intelligence, ambition and passion accompanied him in everything he did. His talents stretched across many hobbies and interests including skiing, hiking, badminton, woodwork and photography.
"We were all hugely proud of his achievements as a scientist, but will remember him most as a deeply loving and happy person who lived life to the full. Words cannot fully describe our devastation at his sudden loss.
"We would respectfully ask the media not to contact us at this difficult time for our family."
Dr Stephen Langdon, head of the Department of Mathematics and Statistics, where Professor Likhtman worked, said:
"Alexei Likhtman was a rare academic. He was, without doubt, one of the leading theoretical physicists of his generation.
"He was an intellectual powerhouse, with academic gravitas way beyond his 44 years, yet utterly approachable, modest and always friendly in a natural way that charmed anybody who met him.
"His dedication to his PhD students and his research team went well beyond professional duty. He sought to provide a family-like environment for the group, especially supportive for those who were far from home, and presented himself as an exemplary reference figure for all the young people in his group, full of energy and full of life.
"In his eight years at Reading, he helped to build an impressive Polymer Physics group that was responsible for exploring one of the most fascinating areas of physics. Although to an outsider the mathematical and statistical methods he used may have looked fiendishly complicated, Alexei was able to apply them with ease to realistic problems, and he was passionate about helping others to see what he could see.
"He achieved enormous academic distinction, and his achievements came remarkably quickly - testament to Alexei's brilliance as a scientist. He was awarded an Advanced EPSRC Fellowship at the University of Leeds at the age of 31, before being made a Professor of Mathematical Physics at the University of Reading at the age of just 35.
"Yet while undoubtedly successful himself, Alexei was equally proud of the many achievements of the group he developed. For example, in September this year two poster prizes out of three available at the Institute of Physics Polymer Physics Biennial Conference in Manchester were won by post-doctoral researchers from his team. In the same month, he was appointed as the first Mercator Fellow of the Freiburg / Strasbourg / Basel / Mulhouse International Research Training Group on 'Soft Matter Science'. He enjoyed a productive visit to Strasbourg, during which he described himself as "feeling like a PhD student again". This is typical of his modesty and enthusiasm.
"Alexei was so much more than an academic and an intellectual. He was a great friend, a funny, spirited, yet always serious person, and our department will not be the same without his daily passionate presence, his enthusiasm for science, his warm friendship.
"Colleagues have said Alexei had 'a wonderful character combining modern efficiency with the honest spirit of former times'; described him as a 'wonderful person and a great scientist' and as a 'good friend of the whole group'.
"We still cannot grasp what has happened. His loss has left a gaping hole in our department, and in the heart of all his colleagues, and he will be sorely missed."
Sir David Bell, Vice-Chancellor of the University of Reading, said:
"I was shocked and saddened to hear of the sudden death of Professor Alexei Likhtman. The University of Reading community has been deeply affected by this tragic news.
"He was an outstanding leader, academic and friend. My thoughts are with all his family and friends at this difficult time."
In keeping with the family's wishes, members of the media are asked to respect the family's privacy. Media can contact the University of Reading press office on pressoffice@reading.ac.uk or +44 (0)118 378 5757.