University of Reading Statement On The Future Of BA Theatre, Education & Deaf Studies
Release Date 15 October 2015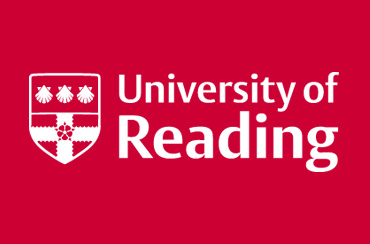 The University of Reading has today confirmed it will phase out the BA Theatre, Education and Deaf Studies (TAEDS) by summer 2018, following a detailed, careful review.
The Institute of Education intends to introduce a new BA Education in autumn 2017, for up to 60 students a cohort. This will be a fully inclusive course aimed at those who are interested in education, but do not necessarily wish to become teachers.
The new course would retain TAEDS' in-house expertise and strengths where needed and where there is demand - but the standalone TAEDS course will not accept new undergraduates from this term onwards, following a decision by the University Programme Board today.
All current TAEDS undergraduates will be able to complete their existing course at Reading over the next three years.
The University does not anticipate that there will redundancies. Decisions on future academic staffing requirements will be made due in course. Staff have been informed about the future of the course today.
TAEDS is a longstanding course that is well regarded within the deaf community but it has faced significant challenges for a number of years, including:
Low numbers: first year numbers have been under 20 over the past five years and under 10 in the last two years.
Poor student feedback: for two years, National Student Survey satisfaction feedback for TAEDS has been the lowest of all the undergraduate courses that the University offers - far below other courses with small student cohorts.
Current curriculum: a detailed internal curriculum review this year, including feedback from students, found concerns when compared to other programmes across the University.
In future, prospective students who would have been suitable for TAEDS will be able to apply to either the new BA Education or the existing Foundation Degree in Children's Development and Learning.
The Institute is considering including a number of optional modules, including possible modules which focus on drama to SEN and disabled children, incorporating existing in-house teaching for sign theatre for deaf and hearing integrated audiences, while offering work placements in mainstream schools, SEN schools and other settings.
The University also intends to retain the British Sign Language module, currently part of TAEDS, with a view to opening it up to a wider cohort of students across the institution.
A University of Reading spokesperson said:
"This is not a decision taken lightly. It is right that the University reviews the strengths and weaknesses of all its courses regularly, given we are operating in a very tough, competitive sector.
"TAEDS is a well-regarded course within the deaf community, with hard-working staff and students. Despite investment and restructuring over the years, it continues to face significant challenges, in particular poor ongoing recruitment.
"All the University's courses are fully inclusive for SEN and non-SEN learners. The proposed new BA Education aims to retain TAEDS' strengths, where there is demand. The University will look to open up the British Sign Language course to far more students across the institution.
"All current TAEDS undergraduates will be able to complete their existing course at Reading over the next three years. We do not anticipate that there will redundancies. We are providing support and advice for students and staff."
This story was updated on Friday 16th October 2015