Another rise for Reading in the Times and Sunday Times League Table
Release Date 23 September 2015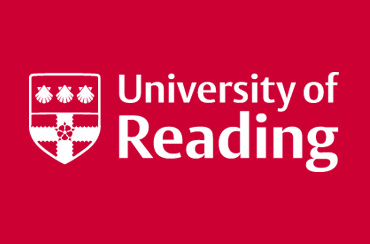 The University of Reading strengthened its national ranking in the Times and Sunday Times Good University Guide League Table 2016, rising to 32nd place from the 2015 ranking of 33rd.
Highlights from the guide are that:
Student experience, a new measure for this year, is rated at 85.8% (in line with the sector average) - ranked 31st
Student-to-staff ratio remained above the sector average at 14:1 - ranked 29th
The number of students achieving a First or 2:1 rose from 72.5% to 76.2% - ranked 34th, up from 39th the previous year)
Facilities spend per student leapt by almost a fifth to £1,900, far in excess of inflation - ranked 53rd, a rise of 26 places in the last five years
Ten of the University's subjects were ranked in the top 10 nationwide in their field, with Agriculture & Forestry rising up to 1st.
Animal Science and Land & Property Management ranked 2nd, with Building 3rd, Food Science 7th, subjects related to Medicine* 7th, Town Planning 8th, Accountancy & Finance 9th, Archaeology 9th and Italian 10th.
14 subjects are in the top 25% in their field. These include: Accountancy & Finance, Agriculture & Forestry, Animal Science, Archaeology, Art & Design, Building, Business Studies, Drama, Dance & Cinematics, Education, Food Science, Land & Property Management, Subjects Related to Medicine*, Politics and Town Planning.
Sir David Bell, Vice-Chancellor of the University of Reading, said: "It is good news that we have strengthened and improved our position, given the tough and competitive higher education sector.
"League tables are, of course, only one measure of success, but they cannot be ignored. We are pleased with the progress we are making, alongside our solid National Student Survey result last month; our highest ever position in the QS World University Rankings; and our record student recruitment this year."
The increase in Times and Sunday Times national rankings follows on from recent global and national rises in the QS World University Rankings.
Record intake for 2015/2016
The University has accepted a record number of undergraduate students for this academic year. 3,940 undergraduates have joined the University, of which 3,279 are Home / European Union (EU) students and 661 are from overseas.
The University also saw a 22% rise in the number of applicants with results which either met or exceeded their conditional offer.
The Vice-Chancellor continued: "We are delighted to welcome over 3,900 new undergraduate students - our biggest ever intake, with 400 more students than last year. The abolition of the Student Number Cap has meant this is the toughest, most competitive year ever for undergraduate recruitment.
"The 22% increase in first year students who met or exceeded their offers shows that we are attracting the brightest and best to put us in a very strong position for the future."
Our next Open Days are on Saturday 3rd and Saturday 17th October. To book a place, please visit: www.reading.ac.uk/getready
---
*Includes BSc Clinical Language Studies and BSc Speech and Language Therapy