University of Reading graduate enjoys success at Olivier Awards
Release Date 05 April 2016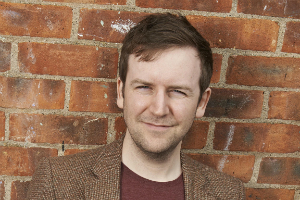 Duncan Macmillan, a former student at the Department of Film, Theatre & Television at the University of Reading was among the nominees at Sunday's prestigious Olivier Awards.
Duncan was nominated in the Best New Play category, for his work People, Places and Things.
The Laurence Olivier Awards, or simply the Olivier Awards, are presented annually by the Society of London Theatre to recognise excellence in professional theatre in London at an annual ceremony in the capital.
Denise Gough won an Olivier Award for Best Actress for her performance as an alcoholic and drug abuser going through rehab in the play, which also won an Olivier for Best Sound.
People, Places and Things, a co-production with Headlong, opened at the National's Dorfman Theatre and has now moved to Wyndams Theatre in London's West End.
Other works by Duncan have been recognised with awards including a UK Theatre Award for Best Director (with Rob Icke for 1984), Best New Play at the Off West End Awards in 2013 and the Pearson Prize in 2008.
Duncan attended the University of Reading from 1998-2001 and will return on 5 May for an 'in conversation with' Professor Lib Taylor from the Department of Film, Theatre & Television.
For more information on the event, visit https://www.reading.ac.uk/15/about/newsandevents/Events/Event670948.aspx.