University unveils new plan for fossil fuel investments
Release Date 08 April 2016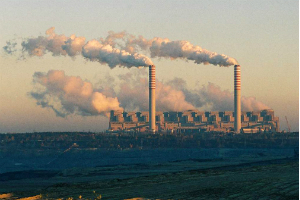 The University of Reading is planning to increase transparency in its £70million portfolio of investments and introduce a tough new investment policy towards the most carbon-intensive companies.
The proposed changes have been agreed by the University's Investments Committee and are being led by the Vice-Chancellor, Sir David Bell. They are designed to bring the University's investment policy more in line with other policies aimed at reducing environmental impact. It also reflects Reading's position as a world-leading centre for the study of the environment and climate.
The proposed new policy comes following discussions with the students' union, RUSU, which had urged the University to sell any investments in a group of companies with the largest fossil fuel reserves.
Among the proposals, the University plans to:
for the first time, routinely publish a full breakdown of investment holdings in all external companies;
move its full endowment portfolio to investment fund(s) that exclude companies generating the bulk of their revenues and reserves from the most carbon-intensive fossil fuels;
give priority to investment in firms which are taking significant steps to cut fossil fuel use; and
only support funds that actively engage with companies in which they invest as a way to encourage all companies to reduce their dependence on fossil fuels and change business practices to reduce environmental impact.
Sir David said: "The University of Reading is a world leader in environmental research and is committed to cutting its own carbon emissions. This new plan for our investments strikes the right balance between securing our long-term financial position, meeting our broader commitments to society and the environment, and delivering world-class teaching and research.
"This is an important step forward, and follows detailed discussions with students and staff."
Chairman of the Investments Committee and Vice-President of the University Council, Robin Evans, said: "These measures will provide more transparency in our investments. They also demonstrate that we want to be more active investors."
The plans have been agreed the Investments Committee and are now subject to approval by the University Council, which meets in July.
Reading already has an ambitious long-term commitment to reduce its own carbon footprint across all its campuses, investing £3.1m since 2011 to cut carbon emissions by more than a third. The University is on target to achieve this within the next 12 months.
Find out more
The Vice-Chancellor has written a letter to RUSU, outlining the main points of the plans. Read it in full >>
As a first step in the new plans for additional transparency, the University has published its Valuation and Accounting Statements for its main endowment fund, the Research Endowment Trust, on its website. Links to the statements for the end of year for the past five years are below.
Image credit: Petr Štefek