Three Schools at University of Reading receive Athena SWAN awards
Release Date 28 April 2016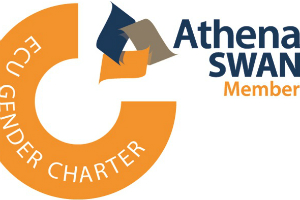 Three Schools at the University of Reading have been successful in receiving Athena SWAN awards, given by the Equality Challenge Unit.
The School of Archaeology, Geography & Environmental Sciences (SAGES) has won a silver award while the School of Chemistry, Food & Pharmacy (SCFP) and the School of Psychology & Clinical Language Sciences (SPCLS) have both won bronze.
Athena SWAN was established in 2005 to encourage and recognise commitment to tackling gender inequality in higher education. It has traditionally covered science, technology, engineering, mathematics and medicine disciplines, but has been expanded to include arts, humanities, social sciences, business and law departments.
Applications from the three Schools were among 128 submitted to the Equality Challenge Unit, of which 84 applicants were successful in receiving an award.
Ellie Highwood, Dean for Diversity and Inclusion at the University of Reading, said the awards were a recognition of the hard work done by the Schools.
She said: "There is good work being done across the campus to support women in science, engineering and technology. As universities and society as a whole pays more attention to gender equality, this recognition becomes harder to achieve. I thank the teams in all three Schools for their continued commitment and enthusiasm."
The silver award given to Archaeology, Geography & Environmental Sciences reflects the impact of innovative actions for everyone in the School, such as a year-long "Gender in Fieldwork" project.
Over the past five years, five out of the nine academic staff promotions within the School have been women. A survey showed that 72% of female and 72% of male staff of all grades within the School felt their department is female-friendly.
Ruth Gilligan, the Equality Challenge Unit's Athena SWAN Manager, said:
"Our Athena SWAN Charter is a catalyst for real change within individual departments and whole institutions. It is important that we recognise the work already undertaken to support gender equality for staff in professional and support roles, and can inspire more to be done in the future".