Reading in the news - Mon 1 August
Release Date 01 August 2016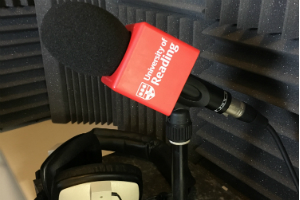 Here's Monday and the weekend's summary of media coverage for the University of Reading.
Turkey: Dr Tom Long (Politics & International Relations) spoke to Turkey's international news channel TRT World on the upcoming task facing her if she is to become President.
Robot Wars: Reading cybernetics student Will Thomas competed on the BBC's popular returning series Robot Wars. Will spoke to BBC Berkshire ahead of competing. The Reading Chronicle also covers the story.
Depression: Prof Peter Cooper (School of Psychology Clinical Language Sciences) discusses the impact of post-natal depression on children on BBC Berkshire following his election as a Fellow of the British Academy. Read our news story.
Pollinators: Prof Simon Potts (Agri-Environment) discusses his research on the decline of pollinators in Europe at European Commission Research.
Archaeology: An archaeological find by a team of researchers at Reading is referenced in The Guardian.
Business: Reading research on entrepreneurship among younger siblings is mentioned in The Times.
Other topics: