Reading in the news - Mon 8 August
Release Date 08 August 2016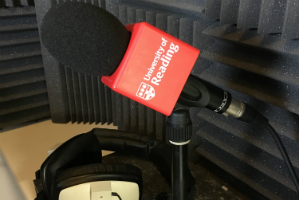 Here's the weekend and Monday's summary of media coverage for the University of Reading.
Olympics:
A graphic by Dr Ed Hawkins (Meteorology) illustrating changing global temperatures since 1850 was included in the Rio Olympics opening ceremony in a segment on climate change.
Ed told Buzzfeed of his surprise to see his work broadcast to millions of viewers around the world. Mashable and The Huffington Post also cover the news.
Read our news story on the Reading students of past and present, who are competing in Rio.
Climate change: Comments from Dr Ed Hawkins appear on the front page of The Observer, in an article saying that scientists are warning that key climate change targets are likely to be missed. The story was mentioned on Sky News and covered in The Telegraph, Irish Examiner and further regional titles.
Weather: 'One hundred years of Reading weather', a book by Dr Roger Brugge (Meteorology) and Stephen Burt (School of Mathematics & Physical Sciences) is mentioned at Getreading. Dr Peter Innes (Meteorology) also discussed the weather on BBC Sheffield.