Reading's School of Architecture awarded industry-recognised status
Release Date 16 August 2016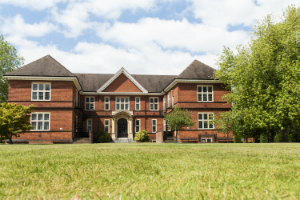 Berkshire's first School of Architecture has its new Architecture degree prescribed by the Architects Registration Board (ARB), two months before it welcomes its first cohort of students.
The award of the ARB prescription emphasises the importance of professional qualification for the School as it continues building strong links with industry and the architecture profession, ahead of its opening in September 2016.
The University of Reading's School of Architecture reinforces the University's world-class reputation for research and teaching relating to the built environment, with established complementary courses in the Schools of Construction Management and Engineering and Real Estate and Planning (Henley Business School).
The 2014 Research Excellence Framework (REF) confirmed the University of Reading as 6th in the UK for research power in the unit of assessment relating architecture, built environment and planning. The University was further listed by the Guardian University Guide 2017 as 3rd in the UK for its undergraduate courses in building and town and country planning. The new degree programme in architecture will benefit significantly from a strong existing expertise relating to the built environment.
Professor Lorraine Farrelly, Head of the University of Reading's School of Architecture, said: "The prescription by ARB for our new degree course in Architecture is an important step for the new School, demonstrating confidence in our new curriculum by the architects, profession to address the expectations of an architectural education."
The ARB is the independent UK body established to regulate the architecture profession and ensure that high standards are maintained in both practice and education for the benefit of the public and architects alike.
The ARB is responsible for prescribing and recognising the qualifications needed to become an architect, maintaining the UK Register of Architects, ensuring that architects meet the standards for conduct and practice and investigating complaints about an architect's conduct or competence.
To learn more about the University of Reading's School of Architecture, visit www.reading.ac.uk/architecture.