Reading in the news - Tues 16 August
Release Date 16 August 2016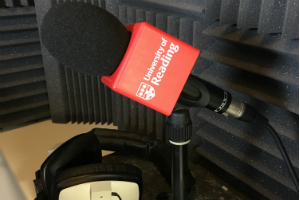 Here's Tuesday's summary of media coverage for the University of Reading.
Learning: Dr Bhisma Chakrabarti (Psychology) explains discusses how new research evidences the link between empathy and prosocial behaviour in The Guardian.
Mental health: Prof Cathy Creswell (School of Psychology & Clinical Language Sciences) is featured on a podcast endorsed by Her Royal Highness The Duchess of Cambridge, which focuses on childhood anxiety. The podcast is produced by the Anna Freud charity. Global News and Disruptive Women in Health Care cover the story.
Wasps: Visiting professor Helen Roy speaks to BBC Berkshire about a new danger to some species of wasps.

Other topics:
Alzheimer's

: Research on champagne and its effects on dementia conducted by Prof Jeremy Spencer (Food & Nutritional Sciences) is covered at Fox 2 Detroit.

Beaches

: Dr Jon Shonk (Meteorology) is quoted in a story on why beaches are deadly destinations when it is raining. The story appears at Nature World News.