Reading in the news - Mon 22 August
Release Date 22 August 2016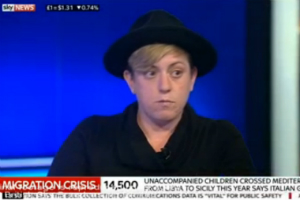 Good afternoon,
Here's the weekend and Monday's summary of media coverage for the University of Reading.
Eclipses winds: New research from Prof Giles Harrison and Prof Suzanne Gray (Meteorology) says that the speed and direction of wind is impacted by a solar eclipse. Giles spoke to BBC Berkshire and the news is covered in the Daily Mail and Alpha Galileo. Read our news story.
Migrant crisis: Dr Rosa Freedman (School of Law) spoke live to Sky News on the human rights issues facing migrants crossing into Switzerland from Italy.
Weather on planet Neptune: A new study by Prof Giles Harrison shows that Neptune's exotic clouds and violent storms are driven by a combination of cosmic rays and sunlight. Covered in The Guardian.
Cold blob: Dr Ed Hawkins (Meteorology) discusses the impact of cold sea temperature in the North Atlantic on British weather in the Daily Star.
Ancient Greece: Dr Matthew Nicholls (Classics) speaks to BBC Berkshire about his new book '30-second Ancient Greece'.

Other topics: