Reading in the news - Weds 24 August
Release Date 24 August 2016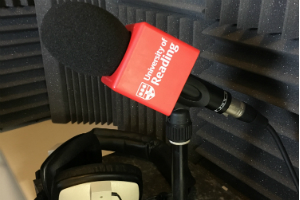 Here's Wednesday's summary of media coverage for the University of Reading.
Antibiotic resistance: New miniaturised technology developed by Dr Al Edwards (Pharmaceutics) can detect anti-microbial resistance overnight. Dr Al spoke to BBC Berkshire and Health Medicine Network, Nanowerk and Alpha Galileo cover the news. Read our news story.
Arctic sea ice: Dr Ed Hawkins (Meteorology) writes an article for Climate Change News on the dangers of 'crying wolf' over melting ice in the Arctic sea.
Eclipse winds: New research from Prof Giles Harrison and Prof Suzanne Gray (Meteorology) says that the speed and direction of wind is impacted by a solar eclipse. The news is covered at Phys.org and further titles. Read our news story.
Volcanoes: Dr Nick Klingaman (Meteorology) explains how volcanoes can help cool the earth at Slate.

Other topics:
Obituary

: The obituary for former Reading ethnobotanist Paul House appears in The Guardian.

Haiti cholera outbreak

: Further coverage of Dr Rosa Freedman's article on the UN admitting its role in the Haiti cholera outbreak and how victims can be compensated. Covered at The Epoch Times.

Human cyborgs

: Visiting Professor Kevin Warwick's 1998 experiment 'Project Cyborg' is mentioned at Yahoo.