New research on teenage depression treatment shows one size doesn't fit all
Release Date 01 December 2016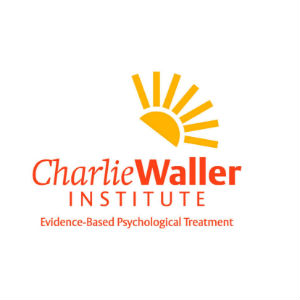 Broadening the choice of treatments for depression offered by mental health trusts could result in huge long-term benefits, The Charlie Waller Institute has said following the largest ever study of teenagers with the condition.
The research, published in Lancet Psychiatry today, shows that more than two-thirds of adolescents with depression could benefit if GPs were able to efficiently offer three different treatment choices - two of which are not currently offered on the NHS.
The researchers want to raise awareness among young people and their parents of the fact there are a choice of effective treatments for teenagers with depression. It is hoped this will drive change among mental health trusts to use funding to provide treatment choice.
Professor Shirley Reynolds, Director of the Charlie Waller Institute at the University of Reading and co-author of the study, said: "Depression is the major cause of distress and lost potential for young people. Despite this, young people can wait months or even years to receive an evidence-based treatment on the NHS.
"Effective treatments for adolescent depression exist but we do not have enough well-qualified NHS staff to provide treatment quickly. Funding is incredibly tight but this research shows that the effects of psychological treatments last for at least one year after treatment ends. They may also help stop depression recurring into adulthood."
Depression affects around one in 20 adolescents at any one time. Depression is a major risk factor for suicide and is the leading cause of death in boys and young men.
Which treatments were studied?
Three treatments were examined in this research: Cognitive Behavioural Therapy (CBT), Brief Psychosocial Intervention and Short-Term Psychoanalytical Psychotherapy.
Cognitive Behavioural Therapy (CBT) focuses on identifying the thoughts, feelings and actions that maintain depression, and then working collaboratively with the patient to change unhelpful thoughts and behaviours and thereby improve social functions.
Brief Psychosocial Intervention is a brief active problem-solving intervention for depression that focuses on improving and maintaining mental and physical hygiene, engaging in pleasurable activities, maintaining schoolwork and peer relations, and reducing loneliness.
Short-Term Psychoanalytic Psychotherapy, on the other hand, focuses on the patient's preoccupations, memories, day-dreams, nocturnal dreams and subconscious drivers. The therapy aims to tackle these at an unconscious level and through the therapist-patient relationship.
The latter two treatments are currently not offered on the NHS, but all three cost a similar amount.
They were trialled on 465 adolescents with major depression at 15 NHS clinics across England. The team randomised the young people to receive one of the treatments and they received on average between 6 and 11 sessions over a 25 to 28-week period.
Tackle depression early to stop it returning
The researchers found that 70% of the adolescents in the study improved substantially in each of the therapy groups by the end of treatment. Follow-up over the next 12 months confirmed a continuing decline in depression symptoms - 50% reduction by the end of the study - confirming that improvement was sustained.
Although in this study it was not possible to determine the extent to which improvement could be directly attributed to the treatments (for ethical reasons there was no 'control' group that received no treatment at all), the researchers say that it shows these three different psychological therapies may each be used in NHS child and adolescent mental health services with equal confidence.
"Depression can seriously impair people's lives, and in many cases begins during their teenage years", said Professor Ian Goodyer from the Department of Psychiatry at the University of Cambridge and lead author of the study.
"If we can tackle it early on, evidence suggests we can reduce the chances of severe depression returning. In our study, we wanted to see if two new treatments would be as effective as CBT in routine NHS clinical settings, and importantly, if their effects would last beyond end of treatment."
Professor Reynolds and Professor Goodyer are part of the 'Improving mood with psychoanalytic and cognitive therapies' (IMPACT) research team.
They believe it is possible that the different psychological treatments have advantages for specific types of adolescent depression. Future research should identify which treatment is best suited to which young person.
NHS trusts should also provide treatment to young people within six weeks of referral to ensure the best chance of swift recovery.
Full reference:

Goodyer, IM et al (2016). 'Cognitive behavioural therapy and short-term psychoanalytical psychotherapy versus a brief psychosocial intervention in adolescents with unipolar major depressive disorder (IMPACT): a multicentre, pragmatic, observer-blind, randomised controlled superiority trial'. Lancet Psychiatry.
DOI: 10.1016/S2215-0366(16)30378-9
Where to seek help
The Charlie Waller Institute is a collaborative initiative between the University of Reading, Berkshire Helathcare NHS Foundation Trust and the Charlie Waller Memorial Trust - is an independent charity set up in 1998 in memory of Charlie Waller, whose depression led to him taking his own life in 1997 aged 28.
The aim of the charity is to increase awareness of depression among young people and encourage those with depression to seek help.
Information on recognising the signs of depression and the support available can be found on its website.